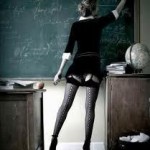 Steve Silberman, science journalist, contributing editor at Wired since 1999, and winner of the 2010 Science Journalism Award for Magazine Writing, is doing a tremendous disservice to the many people in this country severely affected by autism and their families.
Silberman and his opinions on the history and future of autism are seemingly everywhere at the moment, including Wired, Forbes, the Atlantic, the cover of the New York Times Book Review, and most recently in an interview on NPR with Terry Gross on her program Fresh Air, because he has a new book to promote, NeuroTribes: The Legacy of Autism and the Future of Neurodiversity. Silberman's TED talk on the subject called, "The Forgotten History of Autism," has been viewed more than 800,000 times and translated into 13 languages. NeuroTribes carries a forward by Oliver Sacks, the noted British neurologist and physician depicted in the film Awakenings with Robin Williams and Robert DeNiro who happens to have died just last week.
How could such an eminent journalist with a foreword by the impeccably credentialed Sacks possibly do a disservice to the subject of autism? I'm glad you asked. (This is a response to the NPR interview as I have not yet had a chance to read the book itself.)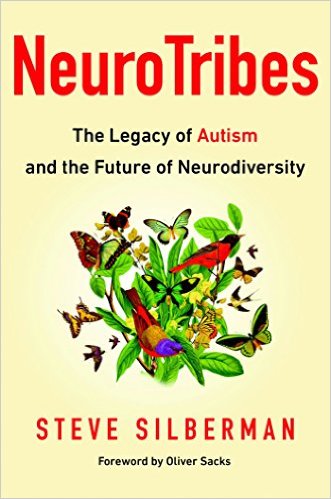 Silberman's research has uncovered a great deal of interesting information about the history of autism, specifically the work of Hans Asperger who treated and taught some 200 children in 1930s Vienna who had difficulties with social interaction on what he called a "continuum" that ranged from "chatty professors of astronomy" with a "special passion for numbers" through people who could not speak and might never be able to live independently. Of course, that sounds surprisingly like the current understanding of autism as a "spectrum disorder" ranging from what are sometimes called "low functioning" individuals who, among many other things, may never be able to speak, to "high functioning" individuals who may be brilliant and articulate "self advocates" like Michael John Carley, former Executive Director of GRASP.
In the interview, Silberman doesn't mention how Asperger's 200 patients/students were distributed across the continuum, or across ages, which is a shame as that would be pertinent information to have, especially as Silberman argues that psychiatrist Leo Kanner, generally considered to have been the "discoverer" of autism in the United States, deliberately left out 90% of people who were referred to him with difficulties in social interaction in his own definition of "Infantile Autism."
Kanner, working from a country with a much larger population than Asperger's Austria, described an extreme form of social deficit that affected only 11 people that he knew of, all of them children at the time, three of whom couldn't speak at all and the remainder of whom rarely used language. Silberman says Kanner "turned away" "nine out of ten" of the patients who were referred to him for diagnosis without a diagnosis of autism. It is Silberman's contention that Asperger's definition was the more "correct" one and that, as Asperger supposedly claimed, autism was "very common."
Indeed, one of Silberman's theses seems to be that autism has always been among us in the range and numbers that we see today, and any perceived increase (other than the "small, true increase in autism in recent generations" that he attributes to older fathers who are "carrying more mutations in their sperm") in the prevalence of autism is an "optical illusion" "brought about by an original sin of diagnostic parsimony," according to New York Times reviewer Jennifer Senior, who goes on to say, "The implications here are staggering: Had the definition included Asperger's original, expansive vision, it's quite possible we wouldn't have been hunting for environmental causes or pointing our fingers at anxious parents."
It's a very attractive  idea: "Hey, there's nothing new going on here! Just the discovery that some people's minds work differently, and all they need is understanding and support!" Kind of makes you feel all warm and fuzzy, doesn't it? But is it true?
In support of this idea, Silberman offers an "incredible convergence of events" that increased autism awareness to such a degree that people only thought there was a huge increase in its incidence. Of course, if that's so, it's hard to fathom why a whole month of every year is dedicated to raising "autism awareness."
Some of the "converging events" Silberman mentions include the work of Lorna Wing, parent of a child with autism, who in the 1970s discovered Asperger's work and fought for diagnostic criteria that included people who had difficulty making sense of social signals, but otherwise seemed to function in our society rather better than those with "classic autism"; the subsequent widening of that diagnostic criteria; the release in 1988 of the film Rain Man starring Dustin Hoffman and Tom Cruise; a certain paper by British gastroenterologist Andrew Wakefield (and 12 of his colleagues) in 1998; and the advent of the Internet, which allowed parents to swap stories in a way that had been unprecedented.
Given that these events span more than 30 years, it's hard for me to think of them as a "convergence of events," "incredible" or otherwise, but let's take his claims at face value for now.
Silberman says that Lorna Wing "quietly worked with the DSM" to broaden autism criteria, but "no one explained to parents that the autism of the 1980s was not 'your grandfather's autism.'" "No one thought to interview Lorna Wing about the diagnostic criteria."
But the timeline doesn't add up. Parents weren't panicking in the way that Silberman describes until the late 1990s. In 1997, parents like Sallie Bernard of Brick Township, NJ, started noticing that there were many other children around displaying signs of the "rare" disorder their own children had. In addition, those parents have had "broadened diagnostic criteria" "explained to them" ad infinitum. Seriously, bring it up and watch their eyes roll. Their response is often along the lines of an incredulous, "You mean to say there were 'many' children like mine in the '60s, and we just didn't notice?"
Silberman highlights the improbability of this – and undercuts his own thesis – by stating the truth about the film Rain Man (again, released in 1988). When the film was released, Silberman says, "most people in the world who had never seen an autistic adult saw one for the first time." Practically overnight, he contends, parents of autistic children could stop saying, "No, no, no! Our child is not artistic; they're autistic."
And he's right. At that point in time, few people had ever met an adult with autism, at least autism on that kind of level, and that included doctors, teachers, and psychiatrists. Unlike most people, however, I had been "aware" of autism for years. Oddly enough, as a teenager in the '70s, I read everything my local library had on the subject, and I had certainly never seen or come in contact with an autistic adult or an autistic child. The closest I came was in college. The head of the physics department at Williams, David Park (who didn't teach any of the classes that I, as a physics major, was required to take), had an adult daughter with autism. His wife, Clara Claiborne Park, an English lecturer, had written a book about their experience called The Siege.
If no one had seen it, doctors had never heard of it, and psychologists couldn't diagnose it, how could autism possibly be  described as "very common"? Were all those professional people just not noticing the hand flapping, echolalia, fascination with spinning objects, extreme sensory sensitivity, and obsession with routine?
Andrew Wakefield, Silberman contends, "released an instantly controversial paper blaming a certain form of autism that he claimed was novel on the MMR vaccine" sparking a "worldwide panic about vaccines." He makes a few mistakes right there in the outset with that characterization, however.
Like most media sources, even serious "science journalists," Silberman implies that Wakefield acted alone when in fact he had twelve co-authors. I understand why he might not want to mention that particular fact. It's easy to imagine that one person could be corrupt enough to commit "deliberate fraud"; it's another thing altogether when you realize that you're accusing the entire gastroenterology department of one of the most eminent hospitals in the U.K. of deliberate fraud. After all, how likely is that twelve other doctors would put their names on a paper they didn't participate in and agree with?
In addition, Wakefield et al did not "blame" the autism their patients had on the MMR. They merely suggested there might be a relationship that deserved further study (and, indeed it does as we shall see later on when discussing CDC researcher, William Thompson).
Third, Wakefield was a gastroenterologist, as such he did not discuss a novel form of autism; he discussed a novel form of severe bowel disease in young children that happened to be accompanied by autism symptoms.
And lastly, Wakefield et al. could not have sparked a "worldwide panic about vaccines" as the paper mentioned one vaccine – and one vaccine alone – the MMR, each component of which (measles, mumps, and rubella) was then available in single shots – single shots which Wakefield recommended parents use to immunize their children.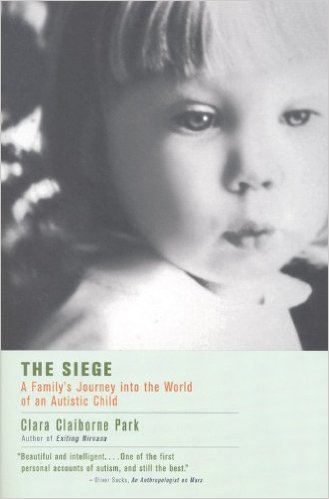 Silberman makes the claim that Wakefield "hijacked" the conversation on autism that the "autism parents movement" had begun in the United States when Ruth Christ Sullivan (like Lorna Wing, a parent of an autistic child) established in 1965 what Silberman calls "The National Autistic Society," but was really named The National Society for Autistic Children until it was changed to The Autism Society of America, with "a guy named Bernie Rimland."
"The original autism parents movement," Silberman says, "was not an effort to cure or prevent autism. It was an effort to build a better world for autistic children and their families, and that was the real story of the autism parents movement until the panic about vaccines began. And then the energy of that movement was diverted into spreading fear and panic about vaccines."
Except that he leaves out a huge part of the story. Sullivan's partner in The Autism Society of America, Dr. Bernard Rimland, father of a child with autism and an experimental psychologist, was largely responsible for lifting what Silberman calls the "horrible burden of shame and stigma that psychiatrists had put on" parents of children with autism by publishing his book Infantile Autism: The Syndrome and Its Implications for a Neural Theory of Behavior in 1964, thereby demolishing the prevailing theory that cold mothers caused the disorder. As a psychologist, Rimland had never heard of autism before his own son, Mark, was born, nor had he ever met anyone with the traits his son exhibited. He set out to learn as much as he could.
I think, given the cross-section of dedicated psychology researcher, autism parent, and leader of multiple national autism organizations, Rimland could arguably be considered the pre-eminent "expert" on autism while he was alive. What did Rimland believe? He believed that the incidence of autism had indeed exploded in recent years. And, frankly, I find it hard to believe that anyone can look at the evidence and argue otherwise. Who, in this era, hasn't seen someone severely affected by autism, or many someones? Who doesn't know a family that has been economically devastated by the fallout?
Rimland, himself, believed that this explosion was directly attributable to vaccines, specifically vaccines containing the mercury-containing compound Thimerosal.
So, much as Silberman would like to blame Wakefield for "hijacking" the conversation on autism by "blaming it on the MMR," Dr. Bernard Rimland, leader of the "original autism parents movement" was already talking about the physiological basis of autism, treatments that could reverse it, and vaccines as a primary cause before Wakefield and his twelve colleagues published their paper mentioning the MMR vaccine (which, by the way, as a live-virus vaccine, never contained Thimerosal so was never a part of Rimland's discussion). (An interesting side note: Rimland was the "autism expert" consulted on the film Rain Man, and his son Mark was the model for Dustin Hoffman's character, Raymond Babbitt.)
Notably, Dr. Rimland did not share Silberman's whitewashing sentiments on the subject of what many call "regressive autism" either. Silberman claims "that autism often doesn't become obvious to both clinicians and parents and teachers and everybody until a child is two or three, which is exactly the age when many children are receiving their vaccinations." While Rimland maintained that "Late onset autism, (starting in the 2nd year), was almost unheard of  in the '50s, '60s, and '70s; today such cases outnumber early onset cases 5 to 1, the increase paralleling the increase in required vaccines."
Mr. Silberman feels that we have spent too much money looking for "causes" of autism and thinks we should "redirect" some of that money toward "things like helping autistic adults live more satisfying, healthier and safer lives, or helping families get the services they need, or helping families get a quicker diagnosis for their kids."
We at TMR feel that he is at least partly right. There has been too much money – and way too much emphasis – spent on finding genetic causes of autism. Silberman makes the assertion that "We have known since the '70s that autism is primarily [emphasis mine] genetic," but laments that the search for an elusive "autism gene" has turned up over a thousand "candidate genes," each of which appear to be slightly more prevalent in the autism population than the non-autism population – essentially rendering any discussion of autism as a "genetic disorder" meaningless.
Silberman does acknowledge, as have all serious studies on the subject in recent years, that autism has to result from an interaction between genes and "the environment." While offering a "promising" environmental theory on the one hand (high testosterone levels in the womb – interestingly, Silberman doesn't seem to wonder why those levels might be high), on the other hand, he dismisses environmental causation research with "everything from antidepressants in the water supply to air pollution has been identified as possibly contributing to autism." Therefore, in his mind, the discussion is useless and our resources and energy should go elsewhere.
Yes, a wide variety of environmental factors have been posited as contributions to autism, and no doubt each does add slightly to overall risk, but we at TMR would argue that rather than performing credible research to identify major environmental risk factors, these studies have been performed as a smokescreen in order to enable a dismissal of the very sort that Silberman offers.
Consider, for example, the relative risks ("RR") associated with a number of the factors that "been shown" to "contribute to autism": older dads, RR=1.4; proximity to highway, RR = 1.6; obese mothers, RR = 1.7; and ritual circumcision, RR = 2.0. Please keep in mind that a relative risk of two is considered evidence of causation in a court of law, meaning that if something is at least twice as common in an exposed population than an unexposed population, that is evidence that it is "more likely than not" that exposure caused the condition. So the only factor that even comes close to qualifying is circumcision, and as circumcision rates in this country are declining and have been for decades, circumcision can certainly not account for any increase in cases of autism.
Now consider the relative risk that CDC researcher Thomas Verstraeten found in his first two analyses of the data (the ones that made sense) on the health outcomes of children who had high early exposure to Thimerosal in the form of injected vaccines. Autism was 7.6 to 11.4 times more common in children with high early exposure than those with no early exposure. That information didn't come to light, however, until Freedom of Information Act requests compelled the CDC to produce the four years of emails, etc. on the subject that led up to the 2004 publication of severely whitewashed data arriving at "no conclusion." (Side note: I almost feel sorry for Verstraeten. Can you imagine how little any researcher wants to spend four years of his life in order to finally arrive at no conclusion?)
In addition, as confessed by another CDC researcher, William Thompson, Thompson and his three co-authors left out – hid, threw away, pick your favorite descriptor of their unethical behavior – data  that indicated a high risk for autism for African-American boys who had had the MMR "on time" (meaning before the age of 36 months) as compared to those who had received it later in a pivotal CDC study published back in 2004. I say pivotal because that study was crucial in making the case for dropping the investigation of vaccines as a trigger for autism. The relative risk for autism in African-American boys who had received the MMR "on time" as calculated by Dr. Brian Hooker using the same CDC datasets was 3.4.
Ironically, Silberman acknowledges that "the notion that Big Pharma could engage in a conspiracy on a global scale to cover up a wave of vaccine injury" is "absolutely" plausible. "Look at what the pharmaceutical industry did with Vioxx," he says," where hundreds or even thousands of people died before this drug was taken off the market!"
What Silberman fails to mention is that it wasn't "the pharmaceutical industry" that covered up the harm being done by Vioxx (and organized smear campaigns against doctors who dared say it was causing harm); it was Merck, the maker of Vioxx; Merck, also the maker of the MMR; and Merck, the company that hired away Julie Gerberding from her job as Director of the Centers for Disease Control – when both the Verstraeten and Thompson studies were performed and published – to head their vaccine division. Bet you've never seen that particular combination of facts mentioned in mainstream media before, despite the powerful conflict of interest it implies.
Now don't get me wrong and think that I, or anyone else at TMR, think that vaccines account for all autism, or that they are the only environmental trigger. Anything that adds to toxic loads or raises stress levels to the point of trauma when a child is in a rapid state of development may be a factor. Those factors may include surgery and the use of general anesthesia, heavy use of antibiotics at birth or to treat ear infections, routine ultrasound, and the heavy presence of glyphosate in our current food supply.
We advocate thorough investigation of all the likely culprits, and the likelihood of their interaction with certain common gene mutations that make detoxification harder. We believe that credible environmental causation research is not just desirable, it is necessary, and to that end we have been actively lobbying Congress to get it funded. As part of the Autism Policy Reform Coalition, we estimate that it has been underfunded (as determined by the strategic plan of the Interagency Autism Coordinating Committee ("IACC")) to the tune of $30 million per year. The APRC has had a recent major success in our lobbying efforts that I hope to be reporting on shortly.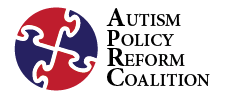 One of the problems I have with Silberman's presentation of the present and future of autism is the implication that you are either for research into causation or you are for providing help and services for families affected by autism, not both. That's just absurd.
Parents of deaf children, as well as deaf adults, have long advocated for help and services for deaf people. And they have done a tremendous job of creating a world where deafness is far less of a liability than it used to be. Does that mean that if there were public knowledge about avoidable environmental causes of deafness that parents of deaf children would be against getting or applying that knowledge? I think it's easy to see how ridiculous that idea is.
Generous parents are usually among the first to try and spare other parents and children their own families' most difficult experiences. In fact, as parents, it is quite easy to be all for research into how to avoid causing autism, how to ameliorate or reverse the condition once it exists, and the funding of desperately needed services for those who will have the condition all their lives – which, by the way, is not everyone; a recent mainstream study showed that a subset of people with autism diagnoses can lose their diagnosis by adulthood.
We are facing a tsunami of young adults who are profoundly affected, as well as the many, many adults who are less disabled by their autism, and you'd better believe we at TMR support increased funding of services for those young adults. After all, even with treatment, many children with autism won't lose their diagnoses by adulthood, and we need to support the many, many people affected.
We at TMR also agree with Silberman's suggestion that more money should go toward helping "autistic adults live healthier, safer and more satisfying lives" and are heartily in favor of allocating more money to strapped families who are in need of services, which is why we set up TEAM TMR to help families defray the considerable monetary costs associated with autism.
We also believe in getting "quicker diagnoses," which is why we have produced our blog series on "Red Flags" to look for in assessing your child for neurological disorders that may eventually require a diagnosis.
In addition, we are delighted that individuals who are less affected are able to advocate for themselves and others with autism and able to create places where people with autism are more comfortable and feel safer – like the autism retreat mentioned by Mr. Silberman in the interview. But we would caution against letting these individuals define autism for the world when there is a tremendous difference between the needs of "chatty professors of astronomy" with a "special passion for numbers" and non-verbal individuals (which make up approximately one-third of those who currently carry a diagnosis of autism spectrum disorder) who "bolt" into dangerous situations at every strong sensory trigger, must wear a helmet to keep from hurting themselves, have multiple seizures per day, and are still in diapers as teenagers or adults.
It may indeed be true that individuals with what we call Asperger syndrome have always been what might be described as "common," but their disability has obviously been so much less profound than those with classic autism that they did not even have a diagnosis in the United States until the DSM-IV was published in 1994, and many of them would no longer have a diagnosis at all under the new DSM-V criteria for "autism spectrum disorder."
We agree with NY Times reviewer Senior when she says of NeuroTribes,
Because Silberman is telling a history of the movement, he's necessarily spotlighting parents who have the means and moxie to rattle cages, which leaves low-income families underrepresented; many of the autistic individuals he profiles also tilt toward the exquisitely articulate, because they've helped lead a movement. (They're also more fun to write about, I suspect.) The consequence is that we don't see autism in some of its more devastating forms.
On the other hand, we here at TMR see autism in all its forms, some of which are not "fun to write about," and we know that most forms, perhaps especially the most severe forms, are far more prevalent today than they were in "your grandfather's day," and we take issue with those who try and pretend they aren't.
And, once again, we call upon our society to do everything in its power to reverse that trend before it is too late.
~ Professor
For more by Professor, click here.