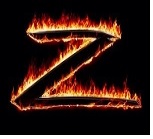 The prevailing attitude toward parents who even question a link between autism and vaccinations goes something like this:
1.  You know that doctor was a complete fraud, and the whole thing has been completely discredited.
2.  If you really expect me to have an intelligent conversation with you, you had better get straight with the facts.  There's a really good study refuting that.
3.  You know all those desperate, emotional autism moms are just looking for something to blame for their kids' autism.
4. OMG, you're one of those freaking crazy antivaxxers! Stay away from my kids!
5. All of the above.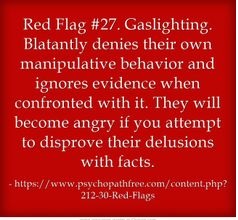 The official position of our government agencies charged with the health, safety, and general well-being of our children supports the crazy mom narrative.
In the face of that, I haven't taken much of a public stand one way or the other. I try not to be judgmental about other people's parenting decisions, even if I think they're sitting directly in front of an oncoming train.  In private, however, I'm pretty confident that my son's vaccinations contributed to his autism.  In fact, five full years after his MMR, his immune system still thought he was fighting an acute measles infection.
Oh snap! Guess that's not so private anymore.
I've met a couple of moms who told me stories of their kids' being hospitalized with weird fevers (very high temps accompanied by ear-splitting shrieking) and seizures right after the MMR.  But they were assured by every nurse and doctor they questioned that it was mere coincidence or teething.  When other moms took the same story to Congressional hearings on vaccine safety . . . nothing happened. CDC officials showed up to say there was nothing wrong.  No connection.
You want to know what that is, what that right there is really called?  Gaslighting.  Systemic, institutional denial of a person's perception or experience.
From Wikipedia: Gaslighting or gas-lighting is a form of mental abuse in which false information is presented with the intent of making victims doubt their own memory, perception, and sanity. Instances may range simply from the denial by an abuser that previous abusive incidents ever occurred, up to the staging of bizarre events by the abuser with the intention of disorienting the victim.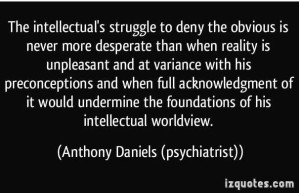 Have you ever had a doctor and nurse gang up on you to convince you to give your child a flu shot and make you feel a tiny bit nuts for questioning them? Had a practitioner roll her eyes at you? Did you ever ask to see your child's medical record and discover that your call to the office — about the fever that spiked 24 hours later accompanied by explosive diarrhea and an enormous welt on the injection site — was merely noted as "Concerned mom. Baby fine"?
I had an emergency room doctor call our pediatrician and leave a message that they had this crazy mom there who had refused to vaccinate her kids and were we, in fact, a part of her practice?  Never mind the fact that my son was in my arms seizing and the doctors kept WALKING AWAY so they could deny ever seeing a seizure and they just sent us home.  Sorry, still scarred by that one.
But here we are with a new and interesting development: Namely, we're not crazy.
A whistleblower has stepped forward and told us that the CDC willfully manipulated data to bury any association between the MMR and autism.  Worse, they knew the risk of African-American boys getting the MMR before age 36 months increased by 340%.  THEY KNEW.  But instead of shifting the vaccine schedule to give the MMR well after the 36-month mark and taking the path of prudence, or even investigating the correlation, they LIED and they called us CRAZY.
Gaslighting.
At some point, CDC leadership decided that preserving the program was more important than protecting the health and well-being of our children.  For a long time I've thought it a massive cover-up of catastrophic unintended consequences.  Money, funding, reputations, careers were on the line, so people made a series of incredibly stupid and destructive choices.
But now, I see it for what it is.  Abuse.  Abuse of power, abuse of trust, abuse of public funds, abuse of public trust, abuse of professional relationships, abuse of science, abuse of integrity, abuse of faith, abuse of responsibility.  Someone thought it was better (easier? cheaper?) to manipulate data to lose any correlation and then paint the questioning parents with a broad brush of pure crazy than it was to be a responsible grown-up.
And do you know what that's going to cost them?  It should cost them everything.  Every. Damn. Thing.  Because the price we've already paid defies calculation.  How can you put a total on the kids who have been damaged, the potential that has been squandered, the financial burden the families and the states are going to have to bear to house and educate these kids and young adults, and the faith we lost in our government to make the right decision?
So, no, we're not crazy and we're not going to fall for abusive tactics again. Now we're angry.
~ Zorro