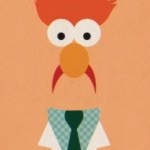 Thinking Moms' Revolution and TEAM TMR are composing a public comment for an upcoming IACC (Interagency Autism Coordinating Committee) Workshop. Per the IACC website: The workshop will focus on a range of co-occurring health conditions in individuals with ASD that are under-recognized in clinical and services settings, as well as how to best support research, increased community/provider awareness, and other activities to improve the quality of life of those with ASD who are affected by these conditions.
The agenda can be found HERE.
TMR and TEAM TMR would like to speak for all the Thinking Moms out there who are in the trenches recovering and healing their children, who cannot make it to this meeting. So we are asking for your help . . .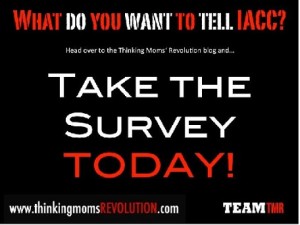 Please take a few moments to complete this survey and share with us what you would like to tell the IACC if you could give a public comment. The survey is anonymous, and, by taking it, you give permission to TMR to share all or part of your comments in its public statement or in other web, Facebook, Twitter, and blog postings.
Thank you for your comments and for never giving up on all of our kids!
~ Beaker
Beaker started her professional career in the lab as a bewildered chemist who often felt she was a round peg in a square hole! After the birth of her children and the unexpected medical journey that her youngest would take their family on, she found out the EXACT reason she had that chemistry degree and put it to good use as she set out to restore her children's health. Along the way she found her true calling: sharing their family's experience with other mothers and helping them improve the quality of life of their children, by staying true to their guiding light . . . their God-given mother's instinct.