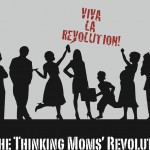 The Thinking Moms' Revolution would like to acknowledge and express our sincere gratitude for the following organizations for your contributions to the autism community. We are truly grateful for your unwavering tenacity and your tireless efforts to raise awareness and help us heal our children. We are honored to walk among you.
National Autism Association – http://nationalautismassociation.org/
Talk About Curing Autism –  http://www.tacanow.org/
Generation Rescue –  http://www.generationrescue.org/
Autism One – http://www.autismone.org/
The Autism File –  http://www.autismfile.com/
Autism Aid –  http://www.autismaid.org/
Linderman Unleashed – http://radio.naturalnews.com/Archive-LindermanUnleashed.asp
The Misuta Project – http://www.youtube.com/user/ljactivist
National Vaccine Information Center – http://www.nvic.org/
Safeminds – http://www.safeminds.org/
The Canary Party –  http://www.canaryparty.org/
Adventures in Autism –  http://adventuresinautism.blogspot.com/
Regarding Caroline – http://regardingcaroline.com/
Gaia Health –  http://www.gaia-health.com/
Vactruth  http://vactruth.com/
Vaxtruth –  http://vaxtruth.org/
Age of Autism – http://www.ageofautism.com/
Elizabeth Birt Center for Autism Law & Advocacy – http://www.ebcala.org/
The Refusers –  http://therefusers.com/
Autism Research Institute – http://www.autism.com/
Natural News Radio – http://radio.naturalnews.com/
The Bolen Report – http://www.bolenreport.com/
The Sears Family – http://askdrsears.com
Anne Dachel – http://www.annedachel.com/
Autism is Medical –  http://www.meetup.com/Autism-Is-Medical/
Surfers Healing – http://www.surfershealing.org/
Surfers for Autism – http://www.surfersforautism.org/
The Puzzling Piece – http://www.thepuzzlingpiece.com/
In addition to these organizations, we would like to thank all of the practitioners who work so hard to heal our children. And to all of you bloggers out there, thank you for sharing your lives with us.   Please add to our list.  Who has helped you along the way?