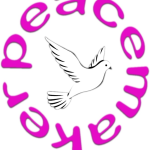 I have a six-year-old son with severe autism. My son has been a huge blessing in my life – he has taught me many lessons which have helped me be a better parent and a better person. I don't, however, regard autism as a blessing or a gift – it is a disability because it stops him from being able to speak, use the toilet, control his behaviour or participate in daily life in the same way that other six-year-olds would. One of the many ways this disability affects his life, and ours, is in the way he has no regard for danger and no ability to foresee the possible consequences of his actions. That's why he likes to stand on the white lines in the middle of the street and watch the cars drive up to him.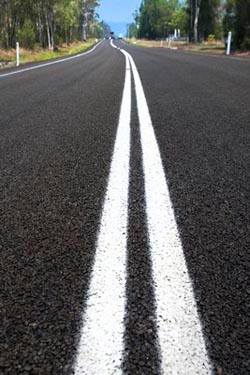 When he was three years old he used to like climbing the fence of the rural property we were renting and visit the nearest neighbours about 400 metres (bit over 400 yards) away. Apparently their swing set was nicer than ours. The first we knew about it was when my husband answered a knock on the door one day and the neighbour was asking if we had a little boy who didn't speak. Needless to say, I was quite verbal when I was told the story on my arrival home a couple of hours later!
Renting a house became increasingly difficult – not just because of the fences, but because of his tendency to flood the bathroom, and come out of his room in the middle of the night. We still remember the time we were woken by a loud crash at 2 a.m., and found our son walking across broken glass in the kitchen. Apparently, he had decided to unload the dishwasher by emptying the contents on the floor (hence the crash), and then blithely walked across it. Miraculously, he was unhurt. After that episode, my husband and I had to take it in turns to sleep at night.
We ended up buying an old house that we really couldn't afford, and we will no doubt go bankrupt in, because it was the cheapest one that would fit our large family and our son's needs. We managed to get partial funding for a fence to keep him in the yard, put locks on nearly every door, and thought we could rest easy. Which, as every autism parent knows, was a big mistake.
First he discovered how to open gates. So we got combination padlocks to put on the ones we could lock, and tied up the gates we couldn't lock. Not practical, but it was safe. Next he figured out how to pull apart lattice panels that were being used as fencing, so we put wire in behind them to stop him squeezing through. He started climbing over the shorter gates, so we added panels of timber and wire to increase their height. He stayed in the yard, and we thought he was safe.
Then he figured out how to unlock the front door. We added a deadbolt, and changed the security door lock to a keyed lock, and hung the key up high. I have two girls with Asperger's who are very forgetful, so every time they went through the front door I had to stand by it to make sure it got locked again, but eventually they remembered. Our son stayed in the house and was safe.
Until the day the electricians left the front door open.
I now get PTSD every time I hear a car horn, or a screech of tyres in our street. Every. Single. Time. My son got out the door and stood on the white lines with a bedsheet over his head. And at least two cars drove straight past him. When I frantically ran out of the door, shouting his name and knowing full well that he would not respond, I saw a car pull over the side of the road. It turned out to be another autism mother who recognised an autistic child when she saw one and was kind enough to want to help. She gave me a hug when he was safely inside, which helped hugely – particularly since I was not only a nervous wreck, but also expecting an irresponsible parent lecture.
I was extremely vigilant about the door from that point on, and we had a gate put across our front driveway to keep him safe. Until he got out again.
This time he'd figured out how to climb the childproof fence. When I heard the car horn blaring, my heart stopped and I immediately went into high danger mode – I ran to find my son. He was standing on the white lines in the middle of the road, with an irate driver stopped about 1 metre (3 feet) in front of him, blasting his horn and yelling abuse. My husband got there before I did and retrieved our son, while I collapsed on the side of the road in a complete panic attack which shut me down for a full day.
Our little Houdini got out several more times after that, but thankfully by then my mother had moved into a granny flat on our property, and he would always go to visit her rather than play on the road. We have 1.5 metre and 1.8 metre (~5-6 feet) high pool fencing – the sort that's safe for toddlers as they can't climb it. My son has no problems climbing it – he just wraps his toes around the bars and goes up it like a monkey.
We added chicken wire to the top of the fence to bring it up to just over 2 metres high (6½ feet) so he couldn't climb it. He bends the chicken wire or breaks it (it cuts his hands, but that doesn't stop him) and then goes over the top. He will move anything that's not nailed down (and some things that are) over to the fence to stand on if he needs to get up higher. He is incredibly strong – he has pulled apart stone retaining walls on our property, and pulled apart brick fences in our garden beds. He used to lift up a stone garden statue so he could break it and smash it – it's that heavy that even my husband had to exert a lot of effort to shift it.
Our solution so far has been to tie bamboo screening in front of the fence. It stops him from wrapping his toes around the bars, and he doesn't like the feel of it on his hands. So he is now pulling it apart, one strand at a time. But it's slowing him down, and when he's sufficiently demolished it, we'll replace it. When he plays in our "secure" yard, we still need to monitor his whereabouts regularly – it is only a matter of time before he finds another way of getting out.
I am seriously at the point of having security cameras trained on all our fences. We've tried a tracker but it's hard to keep on him, and it would go off even when he was in a safe area. Another option is to beg, borrow and steal the $29,000 AUD to get an autism assistance dog so it can alert us when my son manages to get out again. Anyone want to donate some money?
We have to be extra vigilant in public. I never take my son to a park by myself, if I also have my younger child to watch. I know that there's no way I can catch him if he decides to run and I'm not right there by his side. So when we go to the park as a family, we take it in turns to shadow our son as he sometimes decides that the road on the other side of the park is much nicer to play on than the swings. Or perhaps the sun glistening off the lake catches his eye and he must go and investigate.
We don't visit other families as not only does our boy not like new places but one of us has to be by his side constantly to watch him and keep him safe as well. Not exactly conducive to a relaxing visit. One of the first questions we asked of the school that he started attending this year was "How high are your fences?" as we knew he would climb them. Getting him in and out of the car means keeping a hand on him at all times so he doesn't suddenly bolt into the carpark or traffic.
Is his autism a blessing? No, absolutely not.
~ Peacemaker
Peacemaker is a mum to six children. Three of her girls have been diagnosed with Asperger's and one of her sons has severe autism. Their quirky family lives in Australia, where every day presents a new dietary challenge. When she's not busy homeschooling her kids, Peacemaker can be found researching autism, or reading a relaxing autism biography.