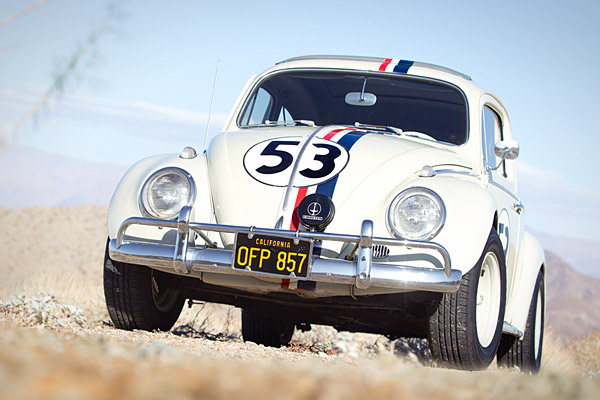 Originally published February 29, 2012
My youngest was just 4 years and five days old when she was whisked to the hospital in the middle of the night because of her asthma. This was her fourth hospital trip for asthma related issues in less than two years. Her first was when she was two and a half and we were traveling. Luckily we had family in the area and could find a local hospital and get her seen quickly. The attending physician asked me how long she had had asthma. "She has asthma?", I said quizzically. Duh. During the three days she was admitted to that hospital, I had time to think about my daughter's non-existent asthma. Thinking of the humidifiers on FULL STEAM AHEAD all night, every night in the winter. And still, every time she got a virus – that barking cough appeared. Frequently, Dad would take her downstairs so she could sit, propped up on the sofa – making it easier for her to breathe while she slept. Then a nice steamy shower in the a.m. and she'd be ready to go for the day. So THAT was asthma? Call me stupid, but it never occurred to me that was what asthma looked like. In my mind it was wheeeeezing. Not coughing. And I wasn't going to take her to the doctor for coughing. I could handle coughing.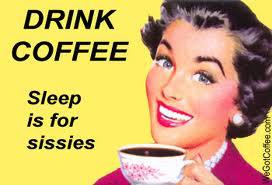 At the time, coughing seemed like the least of our problems. We were engulfed in her brother's immense medical and behavioral issues called autism, so to say we had our hands full would be an understatement. The biggest issue surrounding the coughing, at that time, was the fact she would awaken said brother and nobody would sleep another wink in our house that night.
So started our journey into asthma – another one of the "A" afflictions facing more and more of our kids these days…Asthma, Autism, ADHD and Allergies. We bought a nebulizer and had our arsenal of inhaled drugs. Treatments were done several times a day, everyday. Little by little she got better. But then cold season was upon us. And she ended up hospitalized again – pneumonia. When she recovered, her pediatrician suggested that she continue her nebulized steroid daily, everyday, to tamp her respiratory system inflammation down. That way, when she got sick again, she would be inflammation free and would be able to cough normally. It worked, when she got sick the next time – there was no hospitalization. Hooray! But little pieces of our victory started crumbling away. She started to need more and more nebulizer treatments to stay at her baseline of  "good". Then the stomach pain started. Every time after she ate, she would report her stomach hurt. It even caused her to stop eating preferred food. A little research showed that an "uncommon" side effect of one of the nebulized meds was stomach pain and should be discussed with the patient's doctor immediately.
That conversation went something like this:
Dr: "Well, that is a very rare side effect"
Me: "Yes, I realize that, but she is experiencing it and it is very real"
Dr.: "Well, there isn't much you can do. Maybe back off the med a little".
We followed this protocol and then next time she got sick – she ended up in the ER again. This time oral steroids were prescribed. Yes, they worked. But by 4 years old, her asthma was ESCALATING and the drugs were becoming useless, or worse, harmful.
Four.
FOUR YEARS OLD.
"If it is to be, it is up to me" – it is one of those sappy lines from those useless management training classes I took in my previous life. But it had never rung more true than when I thought about it at that point in my life. How sleep deprived had I been for it to take this long for me to come to this realization? It was time to take my autism biomedical skills, used to bring back my son's health, and kick some asthma keyster.
I put on my thinking cap and realized that inflammation was my enemy. I KNEW how to treat inflammation – and I was off and running. Omegas, curcumin, anti-oxidants. Settling on a regimen I thought would work well for her, I felt a little hopeful. She was on her supplements for about 3 months before catching the dreaded H1N1 flu. Yes – the one and only. I was convinced she was going to end up back at the hospital. I bumped up her nebulizer treatments and she…got…better. And I noticed that spring that she had more energy, and less allergy reactions to pollen. Those dark circles under her eyes were gone. Her belly flattened out. Her ears, normally packed with almost black ear wax, were clear.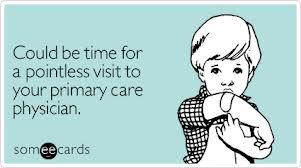 Reporting back to her pediatrician at the next "well child visit", he was pleasantly surprised to see she had done so well in the past 10 months. I explained our shift to the Vitamin D3 and Curcumin and Quercetin. He said to me "Well, when the meds are no longer working – you have to move to the naturals". Less than two years before I had BEGGED him for options. I had felt powerless and defeated and he shrugged his shoulders. And today he acts like I did the most natural thing in the world – almost as if HE SUGGESTED IT.
Then I realized that my mistake those years before was that I went to him for an answer – again. Why? Did he ever, EVER give me a useful suggestion for a health issue? Child not sleeping? Well, you shouldn't co-sleep. You should cry it out. Child not pooping? Take this Miralax. Child has autism? Watching too much TV. Why did I go to him? Had I not learned where the power to heal my family came from already? It comes from within – within ME. I am the only one that cares what happens in my family (yes, hubby does too – but healing is my job). It comes from within YOU too.
That pediatrician? S/He's got a family and a business and paperwork and coding and regulations to take care of everyday. S/He is not up until midnight researching a supplement that some folks calls "quackery" to see what PubMed articles are published on it. S/He is not watching the minute changes in your child daily. S/He is not motivated by the pain you see in your child daily.
When did we turn this power over to the doctors? When did regular people become too dumb to understand healing? I remember listening to my grandmother and her siblings talking about "cures" or "poultices" they used growing up (and were still using). Of course, they were Pennsylvania coal people and had no money for doctors. They HAD to heal themselves or perish. Very quickly, healing became sophisticated and science-y …and moved out of the hands of the every-man. Not long after, we stopped paying attention. As a nation we fell into this "Aaaah, I can relax because I'm being taken such good care of" by my smart and caring doctor. We stopped questioning. And if we did question we were chastised for it.
We've handed over our health to people that generally do not know us and do not care about us.
This revolution is about taking back that power. It's about doing your own research on PubMed, printing it out and showing to the doctor when you say "No" to a treatment and s/he wants to know why. It's about sticking to your guns. It's about your right to say NO or "I want another opinion" or a different method. It's about walking away from someone who will not have a CONVERSATION with you about your health.
Small steps. Big change. Question authority. It doesn't have to be adversarial. It just needs to happen.
~ LuvBug
* To read more blogs by LuvBug, Click Here.