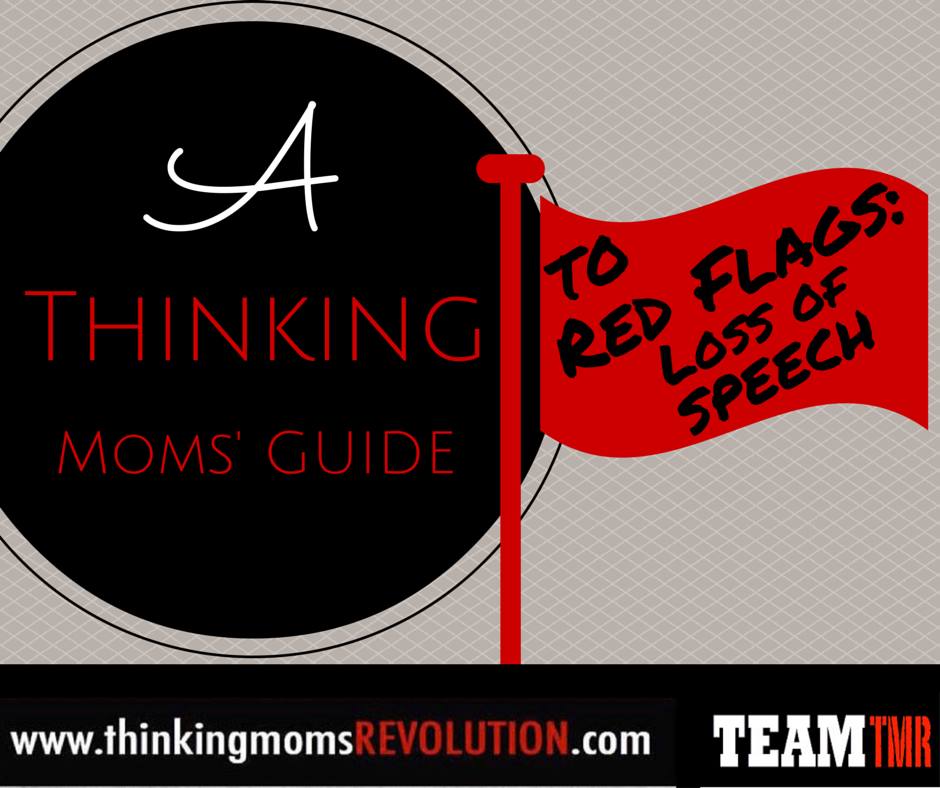 When you have a child, especially a firstborn, you anticipate every milestone. The first time he or she rolls over, the first step, the first word . . . But what if your child never says that first word or language in general comes to a grinding halt?   When should you become concerned?
My son Anthony was born three months premature. Doctors and therapists all warned me that he would most likely be "delayed" with milestones, which is common.   But month by month Anthony became stronger, and he caught up to where he needed to be. He took his first steps at 14 months old (11 months age-corrected). He started to babble a little bit at 15 months. He said "mama," "ball," and "da."   Everything seemed on track until, all of a sudden, progress stopped. And then, the next thing I knew, my son had become mute.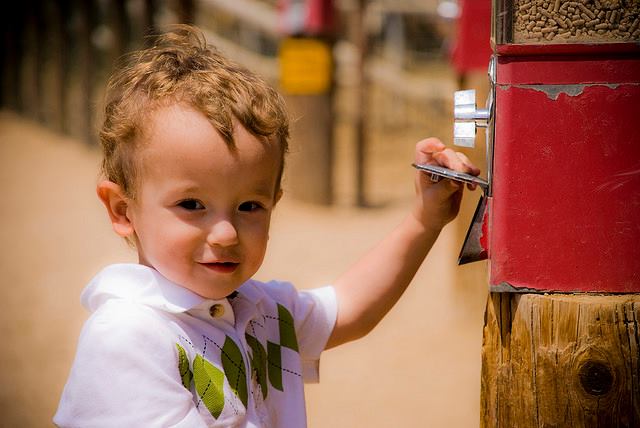 Anthony became incapable of saying any words. He could not even repeat sounds. The only noises he could make were grunts and mumbles. I always described them as the sounds you would hear if someone mouth were taped over or gagged.
Because Anthony was a micro-preemie, therapy was an easy option for doctors to turn to. They used his prematurity as an excuse for his inability to speak. I also heard the usual excuses – he was a boy and boys talk later, Einstein was a late talker – and one doctor even went as far as to blame me for Anthony's inability to speak. He said that I must be anticipating his needs too much. I knew that none of these reasons explained what was truly going on.
At 18 months, Anthony began speech therapy. I was hopeful that he would catch up quickly, like he had with his previous milestones. But it soon became obvious, that speech was not going to be easy for Anthony.   His therapist diagnosed him with childhood apraxia of speech.
It wasn't too much later that occupational therapy was added on to Anthony's schedule, as it became clear that Anthony had very poor control of his lips and tongue and fine motor functions.   He would drool a lot when he became excited or overwhelmed. This had to do with sensory processing.
From the age of 18 months to 3 ½ years old, we did speech and occupational therapy multiple times a week, but Anthony only continued to regress more. He had no words, he still drooled, he dragged his head on the floor, pushed his body into objects, only grunted and mumbled to get our attention, and he started hoarding food in his mouth – which was scary because I was afraid he would choke.   Therapy was not helping Anthony one bit. But I was clueless on where to turn.
Thankfully one night, an online friend of mine told me about biomedical intervention. I told her how I felt so helpless and didn't know where to turn, that the pediatrician we were seeing and the therapists had no other options for me, but I knew in my gut, that I was missing a piece of the puzzle.   My friend told me all about the connection between gut dysbiosis and developmental problems, including speech delays, and said maybe I should look into putting him on a probiotic.
That was simple enough! The next morning I ran out to CVS and picked up a probiotic called Florastor, which only contained s. boulardii.   What happened next I still consider a miracle. The first week I had Anthony on that probiotic, he spoke TEN WORDS! And for the first time ever, HE KEPT THEM!   I had my proof and motivation to find a MAPS doctor after that.
Anthony was then diagnosed with autism spectrum disorder. After many tests, we discovered Anthony had off-the-chart-high yeast levels. His BHMT (Betaine Homocysteine Methyl Transferase) methylation pathways were not functioning, and his neurotransmitter levels were off. We started him on a supplement called TMG, which is an amino acid that aids in methylation. A couple months on this supplement and Anthony was speaking in sentences. His therapist mentioned that she had never seen a child progress so quickly. Not only that, his sensory issues disappeared. He no longer drooled or dragged his head on the floor, and he stopped hoarding food in his mouth.   At the age of 4 ½ years old, Anthony no longer qualified for therapy of any sort.   To this day, he is therapy free!
If you have a child that whose speech is delayed or is not speaking at all, I consider this a RED FLAG for an underlying issue. These are my recommendations:
Have your child evaluated for speech therapy, but also consider that therapy alone may not be enough.
Have an Organic Acid Test (OAT) ran on your child.
Have an IgG & IgE Allergy test run.
Order the 23 and Me test, and find out if there are any impaired methylation pathways.
Start your child on a good quality probiotic.
Find a biomedical doctor (MAPS).
Research Methyl-B12, Dimethylglycine (DMG), and Trimethylglycine (TMG) and bring these up at your doctor appointment.
~ Guru Girl