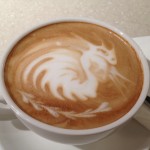 You already know olive oil is the healthy choice for you, but it shouldn't be the only oil you keep in your kitchen. Which oil is suitable for sautéing, baking, dressings or deep frying? What's the best cooking oil when I want to dish up a quick stir-fry in my wok? What about for spicy curries? How do I choose the right cooking oils suitable for my family's health, nutritional needs, life-style choices and taste preferences? I compare 10 different cooking oils, and share why I have four different oils in my kitchen.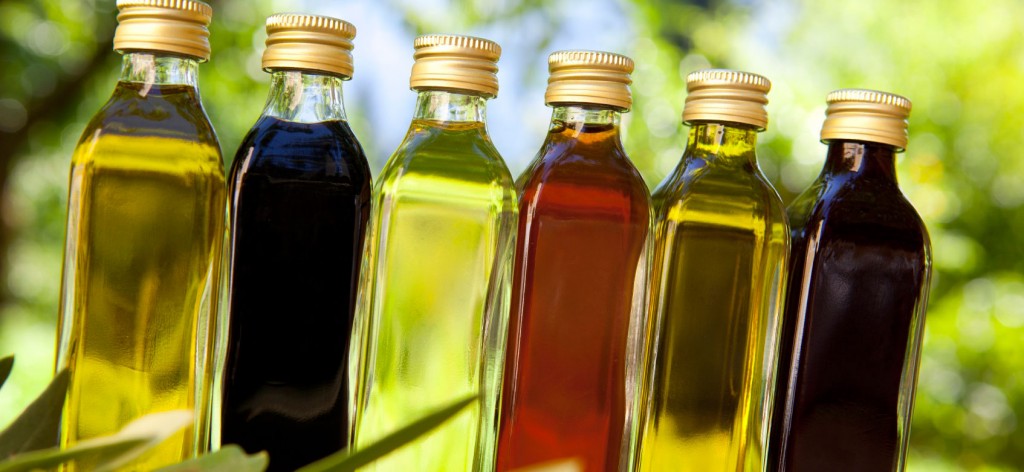 1. Olive Oil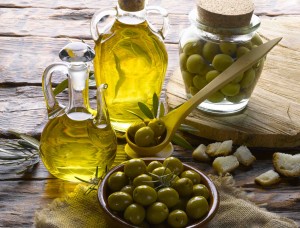 Olive oil is high in omega-3 fatty acids, a.k.a., 'good fat,' and has many health benefits. It is a cold-pressed oil because it cannot withstand high heat, lest it oxidise. To get the most benefit, use olive oil raw or heated at low temperature. I usually use olive oil for salad dressings and western-style cooking which generally requires lower heat compared to Asian cooking. I choose extra virgin (a.k.a., EVOO) as I prefer the taste, but virgin is also fine. When purchasing olive oil, do compare brands as there are apparently 'fake' virgin olive oils on the market.
2. Coconut Oil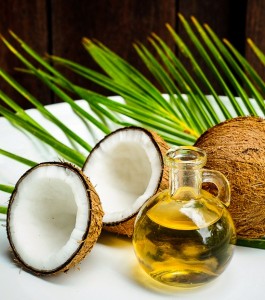 Coconut oil is a very healthy oil and considered a 'good fat.' It is my favourite oil, but not as a cooking oil. I take extra virgin coconut oil orally. While I love the taste of raw coconut oil, I don't like to cook with it because I can't stand coconut oil's smell or taste when it's heated. But many health-conscious people use coconut oil as a cooking oil.
It is also a cold-pressed oil because it cannot withstand high heat. However, it is more stable than olive oil and can thus be heated up to higher temperatures than olive oil. It is suitable for sautéing and light frying. Please read my blog The Miraculous Fat that Nourishes the Brain and Heals the Body! Why Coconut Oil Is Good for You.
However, I do use coconut oil in heat-free cooking, such as when I make Bulletproof coffee, and to make these ridiculously yummy melt in your mouth Paleo homemade chocolate candy. For the recipe, click here.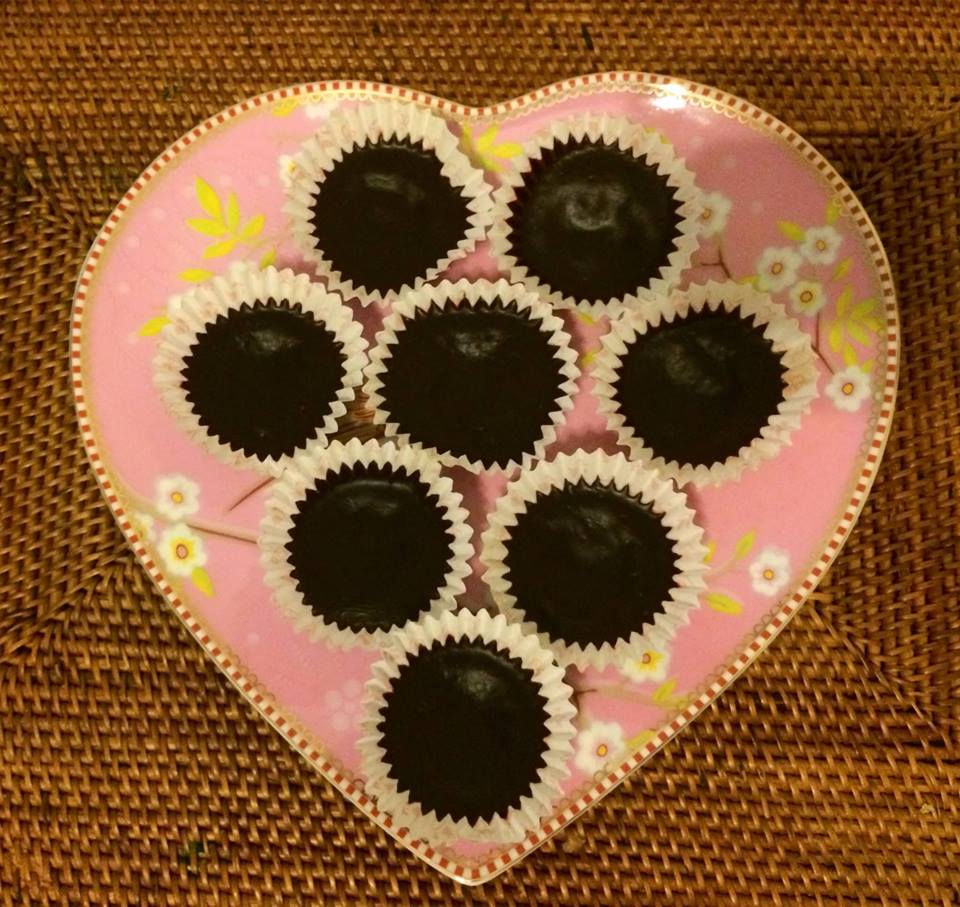 3. Ghee
Ghee is clarified butter. The process of clarifying the butter removes the casein. It is suitable for those who are lactose intolerant, on a dairy-free or casein-free diet. Ghee is easily available and affordable. Use organic ghee if you can find it.
Here in Malaysia, I use ghee from Australia or New Zealand as it is commonly available. Also, I believe it is healthier. Australian and New Zealand dairy cows are generally grass-fed, not grain-fed. As you know, grass fed is always better than grain fed. You can make your own ghee too by using good grass-fed butter.
Ghee is also a good substitute for butter in certain recipes. Ghee is generally used in Indian recipes, great I also use it for sautéing, it brings amazing flavour to briyani rice, curries and thosai. Plus, I love the taste. Just add a dollop of ghee to hot, freshly cooked rice and stir, it makes a wonderful accompaniment for many meals. It is considered a good fat by many nutritionists including Julie Matthews, certified autism nutrition expert. Please read her article Ghee – Rich In Nutrients And Casein Free.
4. Sunflower Oil
I have mad wok skills. I cook a lot of Asian food at home, which requires very high heat. If my wok isn't sizzling and smoking, you just know the food isn't going to taste as good. Sunflower oil has a very mild taste, it has a high smoke point, it is stable at high temperatures and doesn't oxidise. I use sunflower oil in moderation, for Asian style flash frying and the occasional deep frying.  When compared to olive oil, coconut oil and ghee, I wouldn't really say it's a 'healthy' oil; however, it may be a better option compared to other refined oils. When used in moderation combined with a healthy, nutritionally dense diet, I find using sunflower oil occasionally is fine for my family. But I must admit, I tuck the bottle of sunflower oil at the very back of the cupboard when crunchy-mama friends come a calling!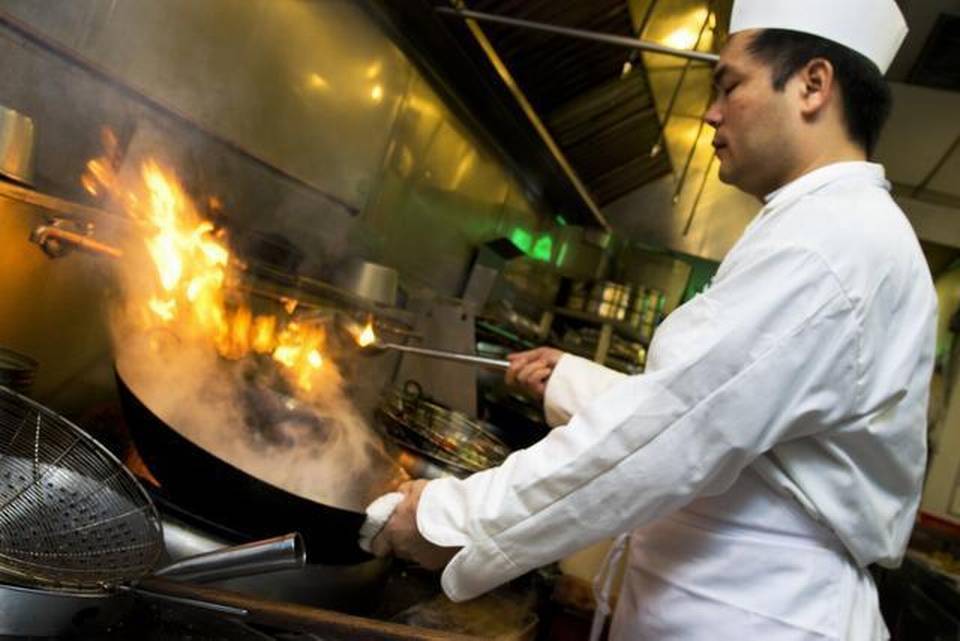 5. Canola Oil
I prefer to avoid canola oil. It is extracted from rapeseed, but they renamed and rebranded it to make is sound more palatable to consumers. There's no such thing as a canola plant. Canola oil is a refined oil, and utilises toxic chemicals during the production process:  Hexane, sodium hydroxide and bleach. Please watch this video of how canola oil is made.
If you are unable to view the video, click here.
6. Corn Oil  
I try to minimise corn-based products as much as I can. Corn is well known as being a genetically modified crop. I go GMO-free when possible. Plus, many children on the autism spectrum have issues digesting corn-based products. And in the processed foods world, HFCS (high fructose corn syrup, also a corn product) is overused and causes so many health issues.
7. Soybean Oil
Soy is another genetically modified crop. Most soy is GMO. And many children on the spectrum present extremely high intolerance to soy. I have seen many food intolerance test results (IgG antibodies) of children with autism. In 90 out of 100 test results I see, the children have off-the-charts intolerance to soy, even worse than to casein or gluten. My children were on a completely soy-free diet. Now, the only type of soy we consume is fermented soy. Thus, soybean oil is a "no" for me.

8. Palm Oil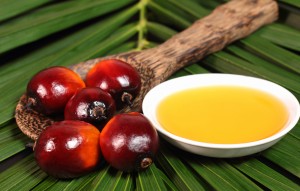 Malaysia is one of the largest palm oil producers in the world. Palm oil is affordable and plentiful here. It is commonly used in most kitchens in Malaysia. I grew up with palm oil, I believe that as a cooking oil, it is relatively fine when used in moderation. Some western health advocates believe that palm oil is bad for cholesterol and can negatively affect your health. However, based on the studies I have read which are not biased towards the GMO-led food conglomerate, I feel that palm oil is healthier than canola oil, corn oil or soybean oil. However, my husband, having grown up in Australia, prefers to avoid palm oil due to anti-palm oil controversy. Thus, we compromised and settled on sunflower oil for high-heat cooking.
9. Peanut Oil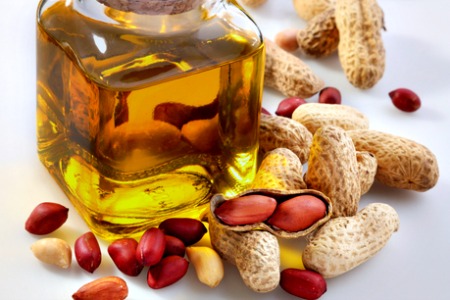 Also known as groundnut oil, peanut oil is a highly refined oil and is slightly higher in saturated fats compared to other oils. It has a high smoke point and is suitable for deep frying. People with peanut allergy should avoid it completely.
10. Rice Bran Oil 
Is the oil extracted from the germ and inner husk of rice. I eat a predominantly Malaysian diet, meaning, I eat rice often, sometimes 2, even 3 times a day. Thus, there is really no real reason why I should add more rice-based products to my already rice-heavy diet. Though rice bran oil is generally regarded as a healthier option, it is high in omega-6 fatty acids and very low in omega-3s. For optimum health, we need a 1:1 ratio of omega-3 to omega-6 fatty acids. Most people are too high in omega-6s already.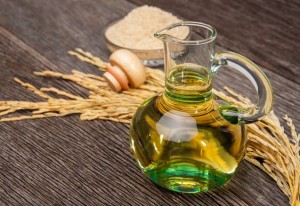 Latest estimates show most people have an omega-6 to omega-3 ratio of 10 to 1! This is worrying indeed as high levels of omega-6 fatty acids increase inflammation. Thus, you need to balance it with foods that are high in omega-3s. Children with autism and learning challenges benefit from omega-3, as they provide EPA and DHA. DHA supports cognition and brain function. EPA helps with inflammation and mood regulation. Please read my blog Fish Oil for Autism: EPA, DHA and the Lowdown on Omega 3.
---
Besides ghee, there are other animal fats that may be used as cooking oils. Goose fat and duck fat are great for those on the GAPS diet, Body Ecology Diet and Paleo Diet. Lard comes from pigs and may not be suitable for some people due to religious beliefs, and animal fats are not suitable for vegetarians and vegans. Animal fats may not suitable for people who are at significant risk of high cholesterol.
In my kitchen, I have extra virgin olive oil, extra virgin coconut oil, sunflower oil and ghee. What are YOUR favourites?
Happy cooking everyone!
~ Dragon Slayer
About the author – Dragon Slayer is a mother of two children who are recovered from autism. She is the co-author of Autism Beyond the Spectrum, the vice-president of The Thinking Moms' Revolution, and the co-founder of Brightstars – Life Skills For Exceptional Kids, a holistic school for children with autism, ADHD and learning challenges. She lives with her husband and children in Kuala Lumpur, Malaysia. For more blogs by Dragon Slayer, CLICK HERE.