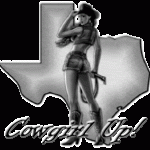 This episode of Thinking Out Loud is dedicated to Lance Joseph Seggelink. May eyes be opened to see. May ears be opened to hear. May "triggers" and "regressions" be halted. May your experience serve a purpose.
Though still in its infancy, Thinking Out Loud has become an exciting project for me.   I've gotten to speak with Temple Grandin, Rupert Isaacson, and Andy Cutler, and the roster for future episodes promises equally compelling interviews.   However, I can't imagine feeling more passionate about a topic than I am about this one.  I also can't imagine interviewing anyone to whom I would be more indebted.
I am the only co-founder of TMR whose child's autism was triggered by anesthesia.    My son's story mimics the all too familiar vaccine-injury stories which seem to be multiplying in droves.  The only difference?  His regression occurred after an elective surgery I will regret the rest of my life.
After learning about the chemical components of anesthesia and how they affect glutathione, methylation, and metabolic pathways, I feel strongly that our ASD community needs education and awareness on the topic.  Why?  Because many of our children will need surgery in their lifetimes.   Many of them will have to be put under for dental procedures.  Is there a way to navigate a necessary chemical exposure so as to minimize side-effects and potential regressions?  Watch as I discuss anesthesia and our ASD children with my hero, Sym Rankin.
Sym C. Rankin, RN, CRNA, is a graduate of the University of Southwestern Louisiana and the Charity Hospital School of Nurse Anesthesia (New Orleans). As a practicing anesthetist for over 25 years, she has witnessed an alarming increase in chronic and autoimmune diseases. Those observations became less academic and more personal after her son was diagnosed with autism.
(If you are having difficulty viewing this video, please CLICK HERE. Alternatively, copy and paste this link into your browser:  http://www.youtube.com/watch?v=uxd0Vva2quE&feature=youtu.be)
Research articles to share with your doctor and anesthesiologist:
"When Propofol is Problematic" – Phil G. Morgan
"When Nitrous Oxide is No Laughing Matter" – Victor C. Baum, MD
The following are FYI and are probably not as useful in a clinical setting.  They may be good to share with friends and family:
Sym Rankin's original article written for Autism One:
"Anesthesia and the Autistic Child" – Sym Rankin, CRNA
Stay tuned for future episodes of  "Thinking Out Loud".  We look forward to bringing you more information and stories from TMR's heroes in the field.
~ Tex
* For more blogs by Tex click here. For more Thinking Out Loud videos, please click here