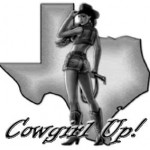 Most of us are familiar with the story of Rupert Isaacson's trip across Mongolia with his wife and son.  What has he been up to since then? How has the experience documented in "The Horse Boy" informed Rupert's views on autism and his desire to help other families help their own children?  Learn how Rupert's adventure has continued and created a global tribe of families using his techniques.  His "Horse Boy Method" is helping parents across the world improve their marital relationships, connect more with their children, and has healed a great number of issues for many people with autism. 

This is the premiere webisode of "Thinking Out Loud."  The Thinking Moms' Revolution is working to bring you many more interviews in the future and create an online resource where people can come and learn the latest about autism therapies, interventions, medical treatments, politics and more.
If you are unable to view the video, please Click Here. Alternatively, please copy and paste this url on your web browser http://www.youtube.com/watch?v=BgR5Dl4y63E
~ Tex
To read more blogs by Tex, Click Here. For more Thinking Out Loud video interviews, please Click Here.