Some people are born thinkers, and some grow up to be thinkers.  My husband and I were born thinkers.  We always asked "why".  My mother in law could tell some pretty fabulous stories about my husband and how he would drive everyone absolutely INSANE with his questions.  I blame him for my inquisitive 5 year old.  I had a knack for asking questions myself, but would then sit and ponder and imagine.  He was the facts man.  Once he had an answer, he'd ask more detailed questions to get a more detailed answer.  We both, however, weren't necessarily the type to think outside of the box.  We followed rules even though we may have questioned them, but we weren't rabble rousers or the type to really test limits.  That is, until our son regressed and we had a doctor tell us that he wouldn't amount to anything.  That is when we really became thinkers — and thinkers that started to look outside of the box we lived in.
Early Intervention was not working.  We were seeing no improvements and actually saw our son regress even more.  Our pediatrician wasn't very supportive of the GFCF diet, however I knew it was something I wanted to try.  Within 3 days of removing casein, our son was making eye contact!  Not only was he making eye contact, his ears and cheeks were no longer red!  I feverishly went through the entire kitchen and removed gluten.  We saw even more improvements.  This really catapulted us into the world outside of our little 'box'.  Some family members thought we were ridiculous and even to this day, think it is some sort of impossible feat to go gluten and casein free.  I assure you, it's not.
We immediately put ourselves on all the top Autism doctor's waiting lists and dove head first into biomedical interventions.  We thought we were really going to see these vast improvements like so many other parents I had begun hanging out with online and in person.  This wasn't the case for us.  Our son is what all the DAN! Doctors referred to as a "non-responder".  We stuck with it, hoping and praying the next protocol would be the one.  Our silver bullet.  In hindsight, various different protocols certainly helped, however not to the extent we wanted or saw in other children we knew.  It was so disheartening.  We were pouring so much into healing our son's GI, to take his pain away so he no longer had to self abuse to disperse the pain, but the gains were slow.  They were so slow that we did not notice these improvements until months later.  We knew there had to be something someone could do that wouldn't take as long.  I am not known for my patience and it really shows when it comes to taking my son's pain away.
Our son was a patient of some pretty remarkable, well known and well liked Autism doctors.  Now, I have no ill will against any of them, and honestly – I'm probably going to piss some people off here, but they don't all know everything.  As much as they think, work and live outside of the box – they do get stuck in their own boxes that they create.  This has been our experience with our son.  These amazing and remarkable doctors can also get tied up in their own protocols.  We've spent many months if not years on protocols that weren't working.  When we told the doctors we didn't think it was working, "let's try something different" some of them would convince us to stick it out another X amount of months.  And we did – only to learn that it really wasn't helping and we should have moved on.  As much as I feel like we jump doctors and protocols, Tex told me that I don't jump ship soon enough.  "Who cares? If you feel like it's not working…move on!  You're wasting time." She said.  You know what?  She was right.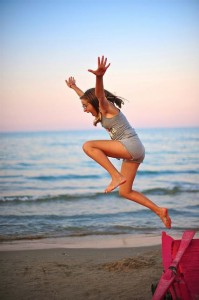 I called her when shit was hitting the fan with our son and those words kept ringing in my ears.  We fired all our doctors at that time.  Bye-bye biomed.  Bye-bye homeopath.  I was on the hunt for a new healer.  I didn't know what or when or how…but I certainly knew why.  I didn't necessarily have to think really hard.  She was in front of me for the last year.  I went back to school and one of my instructors was a Naturopath.  We got to talking one day, I mentioned our son's MTHFR deletion and she asked if we were supplementing with enough 5 MTHF.  Huh?  Needless to say, all of our DAN! Drs missed that, among other things but that's another story.  So, when I decided we needed to think outside of the "Alternative Autism" box, her face popped into my head.
She immediately made us start supplementing him with 5 MTHF.  We then made the appointment and went in to see her.  Now, I have to say, she has absolutely no Autism experience as we know Autism.  What I did know, was that she was really sweet, a pretty decent instructor and wanted to help my son.  She ran some pretty typical tests that our previous DAN! Doctors ran, but she ran one in particular, that in my opinion, should have been run years ago.  When we received the results, it was no shock that our son's cortisol levels were through the roof among a handful of other neurotransmitters.  No one in the past checked these.  What was checked were neurotransmitter precursors, but not anything like Cortisol, Epinephrin, Norepinephrin…none.
The day we started his new regimen, he went to bed without a single complaint.  He fell asleep quickly and woke up the next morning extremely well rested.  He seemed calmer and far more compliant than we had seen him in 5 or more years.  Talk about a relief!  If Tex hadn't shared her opinion with me, and had I not been willing to look outside of yet another box, I don't think we would have turned things around for our son so quickly.  He is still having some health issues, but by reducing his stress markers, his health crisis is stable.  We are still working with specialists to get things figured out and under control, but he's made a vast improvement from just taking him to this new Naturopath.  I am so grateful for her.  She did not look at his Autism — she looked at the symptoms as if he was a Neurotypical child and went from there.
In our quest to help kids, so many of us are guilty of not looking outside the parameters we create.  That goes for all of us.  Us, as alternative, GFCF granola crunching, tree hugging, parents, to the wonderful Autism doctors and practitioners working so hard and diligently to help heal our kids.  So after all this, I ask one thing — for all of us, each and every one of us, to stop.  Stop and look outside of the box.  If things aren't going your way, try to think outside of those parameters set before you.  They could be your own, your doctor's, your teachers, family…the list goes on.  I was so discouraged before talking to Tex, but she really opened a door in my brain.  I was ready to throw in the towel.  Our son was in such a bad place and we felt like we've exhausted our resources.  What was happening was that I was stuck.  Stuck in a box that I, along with our Autism doctors, created.  So for all of you out there – don't give up, and keep thinking.  The world is out there.  It's waiting for you to discover something new.
~Cupcake
For more blogs by Cupcake, please click here.