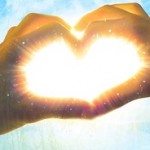 Parents across the globe should be warned that there is a new childhood epidemic that is sweeping the nation and will surely touch every corner of the globe as its destructive path injures more and more of our precious children with each passing year.
ABC News via its Good Morning America blog has reported that the number of Bounce House Related Injuries has risen to epidemic proportions.  You can read this shocking news here, here and here.  The rise in numbers equates to a staggering 1 child every 46 minutes that gets a sprained ankle on a bouncy Spiderman castle, or a bonked head while colliding with a playmate on a blow-up obstacle course.
No one knows why the rise in BHRI (Bounce House Related Injuries) is happening. Experts are mystified. Parents are afraid.
According to the Center for Bounce House Related Injury Control, and the National Institute of Birthday Parties there is no need to be concerned. Fred Fredricksmith of the CBHRIC made a statement about the recent BHRI numbers coming out of Ohio:
"There is no need to panic and cancel your child's bounce house rental. There is no increase in the number of BHRI in recent years. There have always been BHRI occurring at this rate, but these incidences went unnoticed or unreported in years past. BHRI is caused by refrigerator mothers who just don't supervise their children on these play apparatuses, and don't care if they get hurt. These kids who are getting booboos and owies from BHRI are genetically predisposed to these injuries.  We are just better at finding these kids now than we were 10, 15 even 20 years ago," Fredricksmith stated.
While these words of comfort seem to have placated a majority of the parents watching this epidemic unfold, there are a growing number of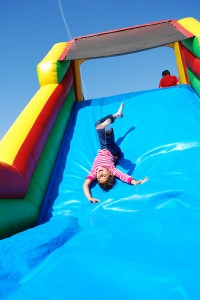 parents who feel these statements just don't add up.
Laura Leinhart from Smeiglerville, Missouri did research on BHRI before reserving a pink Dora the Explorer bouncy castle for her daughter's party. She believes there are other factors at play.
"I just don't see how it can be genetic." Laura explained. "My nephew sustained a BHRI last Spring, and my neighbor's daughter got a wrist injury at the last neighborhood party.  I don't remember anyone ever having these types of injuries before. Maybe it is just the sheer number of bounce houses that these kids are in every year. When I was a kid I was in ONE bounce house every few years.  My kids are in bounce houses every month or so it seems!"  She ultimately decided to cancel the bounce party and held the event at a local park instead.  Laura stated that she would delay renting a bounce house until there was further research proving that they are safe, and noted that she is going to make sure that she spreads out her own children's bounce house usage.
Laura's neighbor, who wishes to remain anonymous, believes that her daughter's BHRI is not genetic either.  "No one in our family has ever had a BHRI.  No one.  How can it be genetic when we have NO family history of BHRI?"
There are a lot of unanswered questions surrounding this new epidemic that is harming a generation of children.  If you wish to help raise money to go toward finding the BHRI gene please visit bounceforBHRI.com for more information on how you can help fight this devastating reality.
Ironic no?  An article about how Bounce House Injuries are now an EPIDEMIC??  Where've you been while the autism numbers have been skyrocketing, ABC/GMA?  Why isn't this nation concerned about that epidemic?  Where is the media coverage? 
We watched as our representatives grilled Dr. Boyle from the CDC and Dr. Guttmacher from the NIH about autism causation. They wanted to know what is being done about the dramatic rise in autism cases over the last ten years since the first Congressional hearing. They asked hard questions about vaccines and their relationship to the rise in autism.  These experts HAD NO RESPONSE. They were pathetic. They couldn't even tell the panel how many vaccines are actually on the AAP schedule. The entire first two hours of the hearing discussed childhood vaccines and the role they play in autism causation, and there has been no media coverage. NOTHING. WHERE ARE YOU? ABC? CBS? NBC? CNN? THIS IS BIG NEWS!
The coverage is here.  TMR, and organizations like us are the media coverage.  We won't let this hearing disappear and become yesterday's news. Go back and read through what we have been posting.  Research, learn and THINK!

~Sunshine ☼
For more blogs by Sunshine click here.
Disclaimer:  This post is not meant to downplay any serious injury that any child has incurred in a bounce house.  I broke my own kid's leg in a tube slide at Disney when he was two. It wasn't much fun. I still went ahead and put a tube slide in my backyard later that year because kids can get hurt doing just about anything, right?   If your child was seriously injured in a bounce house, this was not written to minimize or trivialize that experience, but to shine a light on the way we minimize and trivialize the autism epidemic in this country and around the world.