February 9, 2016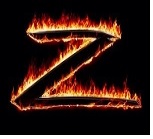 Girl, dafuq?
So you crack a joke about wanting to trade each of your troublesome teens for "triplets with autism." Then you get all prickly when the joke bombs.
At first, I think, Oh bless her heart. She has no filter. No braking mechanism. No working prefrontal cortex.
Rosie, darling, I need you to know I usually take your side. You're an Irish girl from New York with a mouth on her. You look like you could be my cousin. We had the same unfortunate hairstyle in the '80s. Plus, I'm an adoptive mom, too.
But . . .  I just can't let this one slide.
Don't defend your joke; it's indefensible. I think we pretty much all agree that autism isn't funny. People who happen to have autism — well, some of them are funny as hell, but that's their personality. As a catchall . . . just, no.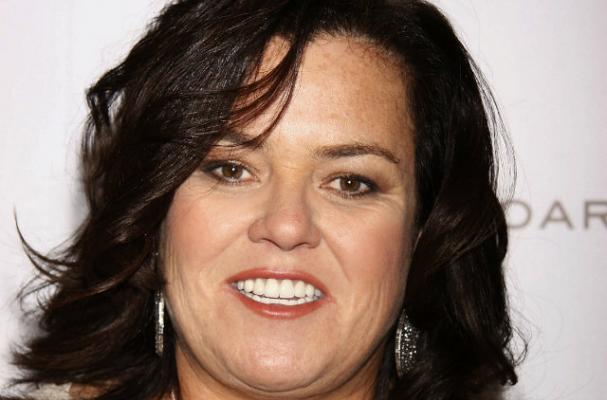 Somehow we have enough "autism awareness" that the word autism had made its way into the vernacular as an insult, a slur. But we still don't have enough knowledge about what it really is, what it involves, what it costs, and how it affects people. And not just the individuals affected, but their families and their communities, from schools to Little League teams, to churches. Although, the way numbers are rising, everyone will have a walk-in-my-shoes understanding of autism soon enough. Meanwhile, it's Not. A. Joke. And I think you know that.
Oh wait, I forget. There are still so many comedians who didn't get that memo: like Amy Schumer and Lisa Lampinelli. And then there are all those who use the R word and autism as interchangeable terms . . .
So here's the memo: Stop.
Since when is it okay to make jokes about intellectual disabilities, brain damage, seizures, the inability to effectively communicate, crippling anxiety, dysregulated sensory systems, poop smearing, self-injurious behavior, sleep disruption, disruptive and obsessive self-stimulatory behavior?
I'll tell you: NEVER.
It's cheap. It's beyond juvenile. Making fun of people with disabilities was never funny, not even on the playground when you were a kid who didn't know any better. It's not even low-hanging fruit. It's lazy and mean and it's bullying. It's a total asshole move.
Memo #2: Don't be an asshole. That should the be 11th commandment.
Before I break this down any further, I just want to say that I can name several families that have three or four kids with autism (who are hip-deep in caretaking and therapy, so they missed the gossip) and I could probably find a family with affected triplets. If you feel moved to help them in any meaningful way . . . Team TMR can make that happen.
As for the rest of it, get some help. I'm an adoptive mom of two kids with developmental and attachment issues. One was probably exposed to drugs in utero, and one is a walking primal wound. But with focused, appropriate attention, their issues aren't hopeless or cast in stone. If you take these kids on, which you did, you don't get to throw your hands up in the air and get all "Woe is me, it's not fun anymore . . . it's haaaaard. I'd rather go have a fun, new baby with my fun, new wife." (Do I even have to point out how that's another asshole move?)
It's kind of like autism in that way. Focused, appropriate intervention can make a huge difference in the quality of life for kids diagnosed with autism. Some of them even recover and lose the autism label completely, like my oldest kid. (Oh wait, I, myself, have three kids with serious issues, including one who had a full autism diagnosis. And . . . still no. That joke was not funny.)
I'm not going to dump on you any more and walk away. I really don't roll like that. I'm part of Team TMR, and we're here to help.
Step One: If you can't help your kids, or don't think you can, please look after yourself. It's kind of the theme over here. You're a trauma survivor raising trauma-survivor kids. That's not going to be a walk in the park, but it's possible. Teenagers can be a total pain in the ass; they're teenagers. But teens with extra baggage need extra: extra love, extra time, extra patience, extra understanding — just extra. Please don't throw them under the bus because it's hard.
So what could you do that might help? Look into some of these. Trauma and PTSD can trigger ongoing physical changes in the brain and in biochemistry. There are ways to address and release trauma without having to relive it.
Also, I can recommend lots of books from Learning the Dance of Attachment to Transforming the Difficult Child and The Mood Cure.
Step Two: As hard as it is, admit you made a bone-headed move. You are frustrated with your kids, and your mouth engaged too quickly. It happens when the ol' frontal lobes aren't doing their job. Also, every thought you have doesn't need to be spoken into a microphone. I have slow prefrontal cortex response myself, and I thank God I don't have access to a microphone. But you, my dear, do. And that gives you a platform, a responsibility, and an opportunity. Make the most of it.
This right here is one of those opportunities to do something good out of a misstep. Have your people call my people.
~ Zorro
For more by Zorro, click here.
Photo of Lisa Lampanelli is from Getty Images.