April 5, 2016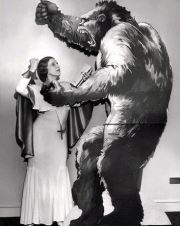 "I can't right now." I hammered out via text to my friend Polly Tommey, Editor-in-Chief of Autism File Magazine, and founder of the Autism Media Channel, and The Autism Trust in Austin, Texas.
But, instead of that simple sentiment, what eventually popped up on her end was a long-winded excuse. "My dad is sick. Dave (my husband) is in Mumbai this week and travelling a ton. The kids' schedules are intense. Things are just crazy right now."
A lot more words . . . all of them true. All of them excuses not to look at an advanced copy of the film, Vaxxed.
For those who don't know me, my real name is Lisa Joyce (LJ) Goes. I am a co-founder of The Thinking Moms' Revolution, President of Team TMR, the non-profit 501(c)(3) organization formed by TMR that strives to bring services and treatment to families suffering with iatrogenic autism and epigenetic illness. I am a former contributing editor at Age of Autism and guest writer for Gaia Health. I have appeared on national television, to discuss the CDC whistleblower and my son's descent into iatrogenic autism as the result of his 12-month well-baby visit. I appear in the internationally critically acclaimed film, Who Killed Alex Spourdalakis? And, lastly, I am the citizen journalist who broke Alex's story of medical neglect to the masses. Depending on the crowd, I end that ridiculous bio with, "That's a whoooole lot of words that basically mean when it comes to iatrogenic autism and epigenetic illness I know my shit." My TMR moniker, "The Rev," was bestowed upon me by my colleague and MAMMA co-founder, Thalia (Tex) Michelle. She will tell you it's because I can preach. Like most reverends have a passion for saving souls, I have a passion for saving children.
However, at the time of Polly's call, I was waist deep in the process of saving my own little boy. "I can't" meant I had to stay focused on the prize: RECOVERY. Year number 8 . . . in active pursuit of recovery for my vaccine-injured son, while also raising his two neurotypical siblings and caring for my 85-year-old dad.
I can't look again, I thought, at the fact that the government agency and pediatrician I trusted to provide informed and scientifically, medically sound preventative healthcare for my children, knew with absolute certainty that the MMR was causing autism; four years before my son was even born. Four. Bloody. Years.
Can't go there.
The  "can't" factor, for those of us who have been doing this for awhile, is a means of self-preservation. We know what happened to our babies. We know how it happened. We know scientifically beyond a shadow of a doubt how and why because we have traveled the country and the world looking for a way to soothe their pain. We know because we know literally THOUSANDS of others to whom it has happened as well. But we burn out educating others, mentoring new families, caring for our own, and finding a way to pay for it all. We have to make the decision moment by moment, day after day to feed the heartbreak, or the hope. Which is why, sometimes, you just can't go there. So . . . I couldn't and didn't.
Months passed. My friend and author of the book, A Unique Life, Fully Lived, Karen Kain, and I were catching up, and she told me about her experience filming with Vaxxed producer Del Bigtree and director Andy Wakefield. She is extremely selective about her projects, given the "can't" factor. By far, she's been my best teacher when it comes to self-preservation. "LJ, it is so powerful. People are going to see what is really happening." I didn't say it, but I thought about all the brilliant writers, filmmakers, doctors, and scientists she and I now know personally who have contributed mightily to helping people see what is "really happening." Either way, I couldn't and wouldn't allow myself to be disappointed again.
But then . . . the buzz started. Everyone on social media was talking about it. And then, one morning. it was right there in front of my eyes — a mainstream media piece — a story about the Tribeca Film Festival debuting Vaxxed among its other prized selections. I almost spat out my coffee. My children waved their hands in front of my computer screen as I stared through their palms, slack-jawed. "Mom — earth to Mom! We lost her." I heard my youngest chuckle as he crammed his lunch into his book bag. "It's Ms. Jeanna!" He yelled when I clicked on the trailer.
Images of my friend and fellow activist Jeanna Reed and her sweet son Ian flashed across the screen. Ian lost the ability to walk after his 12-month immunizations. In the clip, he tries time and time again to straighten out his body and get his legs to move, but like so many of our kids, his neurology and central nervous system were no longer speaking the same language. He kept flopping to the ground and at one point appears to be trying to walk on his head. Soon, he would start to scoot all the way across the kitchen floor and ram his head into the wall as hard as he could, over and over and over again. Sadly, just days before this well-baby visit, he was enthusiastically running for the first time. I have learned to fortify myself with good thoughts that sustain me in the midst of the horror of what is happening to these children. I immediately recalled Ian as he is now: Recovered. "Held together with medical Band-Aids," as Jeanna says, but, vibrant, healthy, thriving and well. If Jeanna could find the courage to tell her family's story yet once again, I could certainly summon the strength to watch Vaxxed.
So . . .  here we go: If you are a veteran in the iatrogenic autism movement, particularly if you have been at this five years or more, it's going to be a difficult, but worthwhile watch. Del and Andy have done a remarkable job of piecing together the timeline of corruption. The actual emails and data that were handed over to biochemist and Associate Professor at Simpson University, Dr. Brian Hooker, are highlighted and reviewed in the film. Each piece of information builds on the previous and what forms before your eyes in a very clear and concise progression of the facts, layered thoughtfully amidst audio recordings of Senior CDC Scientist, Dr. William Thompson confessing to what we eventually learn is common practice at the CDC: If the facts don't line up and children are falling ill? Just don't report that particular part of the data. Better yet, skew the data. If that doesn't work, just destroy the data. Regardless of the path chosen, when you are the CDC, you make and break the rules however you see fit. The health of the American children you have been tasked with protecting is irrelevant. It is the protection and preservation of the vaccine program that matters most.
By mid-film you have a very accurate picture of what is happening on a daily basis with the CDC and its partners — quite literally  — in crime, the pharmaceutical industry, in particular Merck Vaccines Division. You are transported back in time with Polly and Jonathan Tommey as they attempt to comfort a rigid and shaking Billy, praying right alongside them as his eyes roll back in his head and his body convulses. You are very much in the room when hospital officials are assuring them this is all perfectly normal, he will be just fine, and everyone just needs to go home and relax — as I and countless friends and colleagues were reassured: "It's fine."
It's normal. It happens all the time.
Probably the most powerful and compelling parent cameo is that of Sheila Ealey, who speaks with such clarity and conviction you wish so much she was President of the World. As her adult vaccine-injured son sits peacefully by her side, entirely absorbed by the images on his laptop, she tells us of what happened on that awful day, the worst day of her life. Her precious boy reacting so dramatically and immediately to the vaccines he received — accidentally having been given TWO injections of the MMR instead of one, she furiously collected him as well as her daughter, whom she had been tending to when the nurse began administering the shots to her son. Her daughter never received the MMR that day, and she and her brother live vastly dichotomous lives as a result. If you want to know a mother's heart when it comes to the issue of vaccines and autism, her interview will speak directly to your soul.
We see veteran dads Erik Nanstiel and Mark Blaxill talking about the difficulties of raising teen daughters on the spectrum — both their daughters so truly fragile, innocent and whimsically beautiful. This is when my husband lost his marbles. The parents of the Hear This Well campaign give viewers a powerful and unforgettable image of just how many families and children have been affected by this egregious fraud. So many babies lost.
While emotions do run high in Vaxxed, it is also a historically and politically accurate film drenched with high-profile experts, like Senior Research scientist, Dr. Stephanie Seneff of MIT, and the amazingly versatile Dr. Doreen Granpeesheh, PhD, BCBA-D, and CEO of CARD (Center for Autism and Related Disorders), as well as several high-profile politicians, including former Congressman Dan Burton who wrote the forward for the Thinking Grandparents book which will be published by Skyhorse Publishing and on bookshelves in June, 2016.
Probably most astounding and laudable was the appearance of physicians from the talk show The Doctors, which Del Bigtree formerly produced. This, I will not spoil for you. It's worth your trip to the theater to see it firsthand.
I would highly recommend this film to just about anyone because it does a marvelous job of explaining the how and why at a very quick and understandable pace. Think The Big Short, minus the humor because in the face of so much human suffering that would just be in poor taste. Vaxxed accomplishes what it has set out to do, which is tell the truth about what is happening right now in pediatricians' offices across this country and the world. You think sub-prime loans were bad news and devastated our country? How about sub-prime (no placebo-based, completely unresearched, ZERO accountability for the manufacturer, 100% risk to the child/taxpayer) preventative medicine that steals the brains and central nervous systems of our children, but sells itself as the pinnacle of wellness to the world? What happened in the world of banking during the housing bubble is happening at the CDC at this very moment, and nobody is paying attention.
I have read a few reviews of the film Vaxxed. I am shocked, given the clarity the tipping point provides, to so see many journalists are still snuggling up to their pharma advertisers. This film, contrary to these reviews, is not about Dr. Wakefield. For a little perspective, you can't really tell the epic story of the $333 million lawsuit against PG&E detailing their elaborate scheme to cover up the fact that they'd leaked hexavalent chromium into the drinking water of the residents of the California town of Hinkley without mentioning law clerk Erin Brockovich's role in bringing this corruption to light. Conversely, you cannot tell the story of Merck's incestuous relationship with the CDC without addressing Andy Wakefield's role in bringing the incriminating science they have tried to suppress for years to light.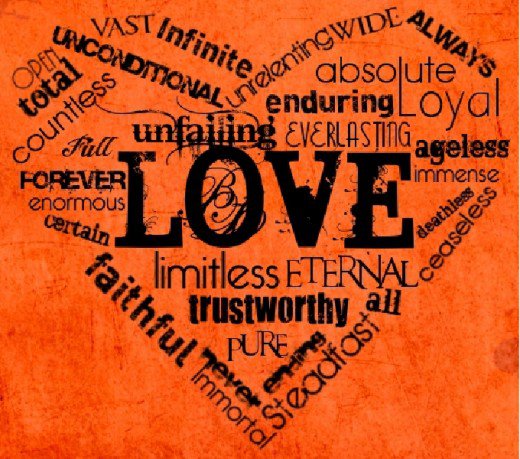 Honest moviegoers will leave this film wanting justice for the these brave families and a policing government body in place that cannot trade positions, cash, and favors with the pharmaceutical industry. Sadly, many will leave this film realizing what has really happened to members of their own families. Most will feel the cavernous ache many of us have known for years. It is my heartfelt prayer that families who have been divided on this issue will reconcile and come to a place of mutual respect. My friend Andria has asked her 14 year old daughter with autism who does not yet speak (but will), how she should go about helping her heal her body. Sabrina typed, "love, great!" So simple but so brilliantly profound. LOVE GREAT! That is how we heal our children and our community. Love greater. That is how we fill the divide. With knowledge, LOVE, and understanding. Most of us embroiled in this issue were never "pro" or "anti" anything. The horrendous pain of watching our babies suffer so caused such fear and rage, we allowed ourselves to become divided. United we stand; divided we love a lot less great. All of us are just parents, people, who want the very best for all our children. Let it be known, when you go see VaxXed, you are not just passively watching a movie, you are actively becoming a part of history.
Much love and respect,
~ The Rev
For more by The Rev, click here.
For more reviews of Vaxxed: From Cover-Up to Catastrophe, click here.