April 12, 2016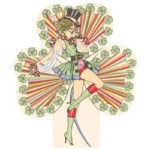 EDIT: Since we posted this blog, Robert De Niro has appeared on the Today show and openly supported the movie VAXXED and also Trace Amounts. We applaud De Niro's bravery and conviction in this contentious arena. We support him and his family 100%. We look forward to seeing how this conversation will move forward with the hope that Congress will subpoena Dr. Thompson so that we may begin to discover the truth.
With VAXXED: From Cover-Up to Catastrophe getting enormous mainstream press all over the world right now, it is causing an unwelcome stir among the masses who normally would not want to be bothered with non-presidential-candidate news for the next six months. I mean going over this MMR/autism business is surely flogging a dead horse? Also, wasn't this film directed by that British doctor, who wanted to split the vaccine up into three separate shots? How horrific, they might say, it should be banned because of, you know, measles.
However, VAXXED is actually about letting the world in on a secret: that horse wasn't dead until the Institute of Medicine declared a moratorium on vaccine/autism studies (not just the MMR) — a decision based on the 2004 CDC MMR/autism study which the film appears to show to have been fraudulent. In fact, a CDC senior scientist on that study, Dr. William Thompson, admitted to this fraud in voice recordings contained in the film and in a statement to the public released by his whistleblower lawyers in 2014.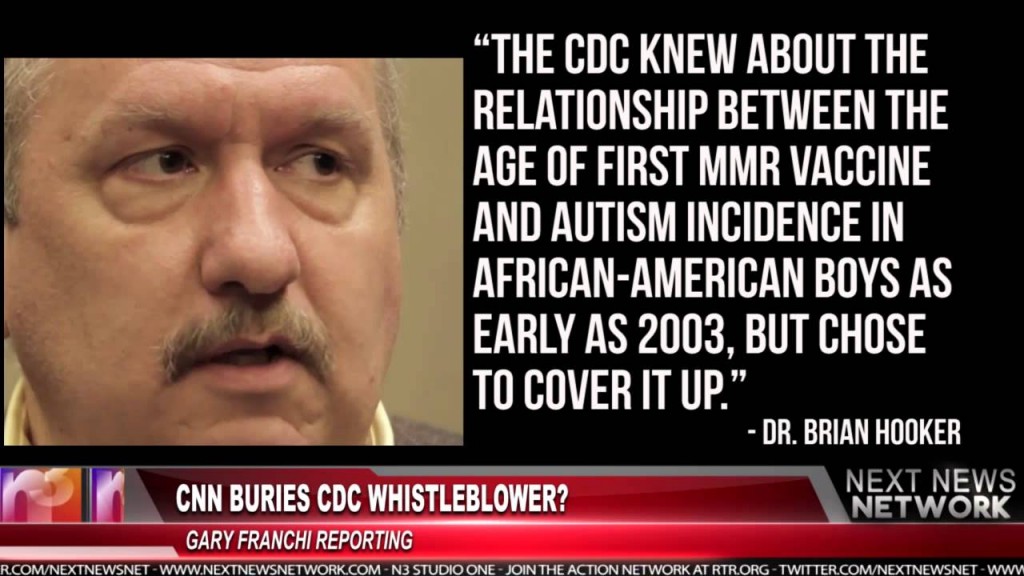 That IOM decision, based on this seemingly fraudulent CDC study, closed the door to research on any link between vaccines and autism, which is the very antithesis of scientific enquiry. That's truly Orwellian in its ramifications. People don't seem to grasp the enormity of what has happened. By shutting down further investigation into the link they apparently knew existed between vaccines and autism, the "man behind the curtain" may have inadvertently caused over one million children to become autistic, all to protect the secret.
So if you're thinking of going to see VAXXED and manage to convince your spouse or friend to come along who doesn't really understand this issue, we've compiled a list of facts which you can share with them before the film. Or you can share this handy list (*gasp*) on Facebook. Of course, if you do, you run the risk of getting "vaxxed," the new phenomenon where Facebook seems to be censoring posts in support of the film or against vaccines. Some have even reported being put in "Facebook Jail," a ban on posting any links for two weeks (why?). If you get "vaxxed," you can cut and paste the information onto Facebook instead and not tell a soul where you got it. I don't mind.
So my top ten vaccine facts for dummies are:
1. Inoculation with a vaccine is a medical procedure that carries risk. Every person receiving a vaccine should have the right to informed consent; however, there are no federal laws concerning informed consent and vaccines. All vaccine recipients (or, in the case of minors, their parents or guardians) should be given a Vaccine Information Statement (VIS) instead, as required under the law (the National Childhood Vaccine Injury Act of 1986). This requirement is rarely adhered to. In fact, in the state of California, officials ignore this federal requirement entirely when offering the HPV vaccine to minors.
2. Vaccines are classified as "Unavoidably Unsafe" by the FDA and confirmed by the Supreme Court here, page 2. You cannot sue the manufacturer even if a vaccine were deemed faulty or ineffective.
3. In the United States, you also cannot sue vaccine manufacturers for any death or injury you believe, correctly or otherwise, was due to a vaccine. The government indemnified the manufacturers in 1986 under the National Childhood Vaccine Injury Act.
4. Instead, you must petition the government via "Vaccine Court," which can take a long time as detailed by this Government Accountability Office (GAO) report in 2014. The program is further hindered by the ever-increasing volume of cases according to a recent report by the Office of Special Masters. In a system where the burden of proof is on the petitioner and table injuries (those presumed to be due to the vaccines) appear to be decided arbitrarily by the Department of Health and Human Services (HHS) according to this 1999 GAO report, one has to question the impartiality of this vaccine court. In fact, it appears from this report that they removed the most compensated injuries from the table in 1995 and 1997 (page 14) in order to reduce the eligibility of a significant number of claimants for injuries which had cost the HHS $480 million up to that point.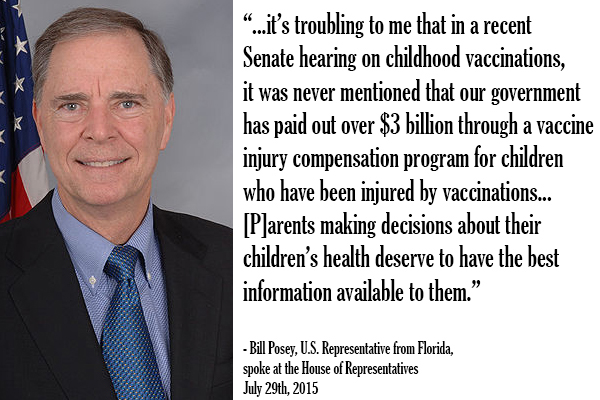 5. The Advisory Committee on Childhood Vaccines (ACCV) along with the Advisory Committee on Immunization Practices (ACIP) decide what constitutes a vaccine injury and which vaccines to add to the schedule. The ACCV openly discusses vaccine injuries and the cost of such inconveniences in their quarterly meetings with the Department of Justice, the CDC, the FDA and the National  Institutes of Health. Meetings are currently chaired by Dr. Kristen Feemster, an associate of Dr. Paul Offit, the greatest vaccine profiteer and apologist in our time. He has past ties to Merck and other conflicts of interest. A lawyer for Pfizer also sits on the committee, one of two vaccine manufacturers permitted to participate under the charter.
6. Vaccines do not undergo the same (sort of) rigorous testing as pharmaceutical drugs. The gold standard in drug testing is a double-blind (inert) placebo-controlled study. This has never been done with a vaccine, nor has the timing or combination of vaccines on the current CDC schedule ever been tested. Before being licensed, new vaccines are usually tested against another vaccine, the vaccine's adjuvant, or in the case of pregnant women, not tested at all and recommended with a "fingers crossed," off-label approach.
7. The CDC and vaccine manufacturers rely on reactions reported in the VAERS database after a vaccine is licensed in order to assess potential signals of risk. However, it warns public users of this data not to pay much attention to this data since it is merely a reporting tool and cannot be relied upon. The CDC also has the Vaccine Safety Datalink, a database populated with data from nine health maintenance organizations around the country which is only available to a small subset of the scientific community and not to the public at all. This is supposed to be where the "real" data on adverse effects come from, but lack of transparency has led to serious questions on the reliability of studies done using this data. There is another database of complete health records of 1200 children, including 800 with confirmed autism, which the public does not have access to, called the Study to Explore Early Development (SEED).  This database was set up specifically to study autism spectrum disorders. Yet according to Dr. Thompson, while approximately 60 proposals for studies using the database are being considered, not a single one includes vaccine history.
8. Vaccines contain animal and/or other human by-products and DNA. The ingredients on this CDC Pink Book list that are derived from aborted fetal tissue go by the code names WI-38 and MRC-5. The many animal cell lines used in manufacturing vaccines include those from a cocker spaniel dog, monkeys, cows, calves, chickens and an eagle. The list of chemicals are too numerous to mention, but one which catches my eye – polysorbate 80 – is known to cause infertility in rats. It is one of the ingredients in Gardasil which makes me wonder about the reported injuries surrounding this vaccine.
9. For every vaccine sold, a 75¢ excise tax is levied that goes to a fund set aside to compensate victims of vaccine injury. To date, the Vaccine Injury Compensation Fund has paid out over $3 billion in compensation for death and serious injury due to vaccines. The program also has $3 billion in cash reserves. A report published in 2011 found 83 compensated cases of children with brain injury who also had autism after interviewing  the families of only about 200 of the 1,323 total compensated cases of brain injury. There have also been direct vaccine/autism cases settled, although the issues around this are complex and secretive as David Kirby describes here. This all just supports "the idea that won't go away," that there is in fact a link between vaccines and autism.
10. You can recover from vaccine injury. It's usually a long and arduous journey, but it's possible. Each person's or child's injury is different because each person is different. This echoes former chairman of Autism Speaks Bob Wright's surprise admission on the TODAY Show recently, that autism cases have been settled at the VICP and that vaccine injury requires urgent attention because, while every dose of a vaccine is the same, every person who receives it is different. Indeed.
Go and see Vaxxed. This is a turning point in history. Be on the right side for the sake of our kids and for future generations.
First they came for the Socialists, and I did not speak out —
Because I was not a Socialist.
Then they came for the Trade Unionists, and I did not speak out —
Because I was not a Trade Unionist.
Then they came for the Jews, and I did not speak out —
Because I was not a Jew.
Then they came for me — and there was no one left to speak for me.  — Martin Niemöller
~ ShamROCK
For more by ShamROCK, click here.