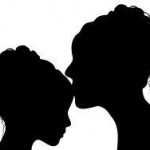 January 15, 1967. A great day in history – the day that the Green Bay Packers defeated the Kansas City Chiefs before 61,946 fans in Los Angeles' 100,000 seat Memorial Coliseum in the very first Super Bowl .
I know what you are thinking:  "Why the hell is Saint talking about football?  We come to read the Thinking Moms' to getaway from testosterone-filled subjects such as football, not to get a history lesson in it."  Just bear with me –it should take a TMR spin by the time I am done – or at least I hope it does.
As some of my peeps have mentioned, my TMR job is to put together a blog calendar each month that indicates what is special about each day.  It could be of global importance such as the upcoming Inauguration Day, or something as simple as the anniversary of the first Super Bowl.  Ahhh, the very first Super Bowl.  Just the thought of it filled me with glee.  You see, back in my past life – you know, the one that didn't include a child with special needs who basically sucks me dry of all time, energy and money- I loved football.  Born and raised a Giants fan, I learned to bleed blue at an early age.  Even though I was not allowed to actually watch the game with my dad until I was in college since he was afraid of me hearing bad words, he taught me how to be a fan. You always root for the Giants and any team that is opposing an NFC East team.  End. Of. Story.
As an adult, my friend Kim and I would travel to Albany, NY each August to visit training camp. We had friends in the area so we would hang out at the University of Albany all day, and visit with our friends at night. We were elated to be personally escorted to the sidelines on an official golf cart by the Giants Video Director whose children I happened to babysit for. We took amazing pictures and sat amongst the media, wives and children. Not to date myself, but I can still remember how sweet Phillipi Sparks was playing with his small children – one of whom happens to be American Idol winner Jordan Sparks – when he would come off the field. I could not wait to hit "Autograph Alley" to fill my training camp guide with as many autographs and pictures as possible. I still remember Howard Cross as being one of the nicest players to the fans.
Even better than training camp was when I received a call from my cousin who could no longer use his season tickets.  Did I want them?  Does a cow moo?  Does a bird fly? OF COURSE I WANTED THEM!  I had always tried to get to a game each season – but every game – it was just too good to be true.
"Ummm– Saint, you are still rambling about football – can you get on with it?"
Ok – sorry.  I get so excited reminiscing about these days that I tend to go off course. I promise– I'll get to my point… soon.
So… off  to the stadium I went for each home game where I would meet up with a group of friends who were just as fanatical as I was.  We started early and stayed late.  A typical 1:00 game meant that we arrived around 9:00am to set up our tailgate.  First order of business was to get the grills going for breakfast.  What can I say?  We are from Jersey,  so it was all about the Taylor Ham, Egg and Cheese sandwiches.  (Don't judge – none of us knew what a GFCF diet was back then.)  The food was cooking, the beer was flowing (or peppermint schnapps spiked hot chocolate on those cold days) and everyone was happy.  Breakfast turned to lunch which turned into a post-game dinner in the parking lot.  I mean really – what is the point of sitting on Route 3 in traffic when you can spark up the grill again after the game and hang out for a few more hours?  More often than not, we were one of the few left in the lot when the cleaning crews came around for the garbage.  Needless to say, it was an all-day event and one of the first things I had to stop doing when I became a mom.  Even if I had the disposable income to spend on tickets, parking and tailgate food, I certainly did not have an entire Sunday to sacrifice for my favorite sport.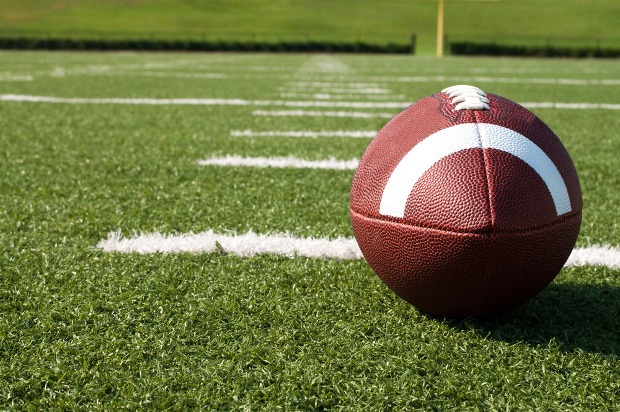 Just recalling those days fills me with warm thoughts and a sense of longing for easier times. Although some say it is better to watch from the warmth and comfort of one's own home, I respectfully disagree.  Yes, I am one of those fans.  The ones that participate in every wave and every "charge." What makes it worse is that I was also a cheerleading coach, so I *may have also been the one who would call a cheer for each play on the field.  It's hard for me to hear a ref call a first down without immediately thinking, "1st and 10, let's do it again<clap, clap>. GO!"  Yup – I am one of THOSE fans.
But those days are gone. At first, I marked all games in my planner to ensure I wouldn't miss a play, but at this point, I cannot even recall the last time I got to sit and watch an entire game.  I try to catch pieces of them, but it is always while doing the gazillion other things that sit on my never-ending to-do list.  My passion has not died down for the plays I do see, and my daughter has often muttered, "crazy freak" under her breath as she shakes her head and walks away while I am screaming at the television.  I am not sure when it happened, but I went from being a die-hard football fan to an overextended mom whose child thinks is nuts.
This realization made me think that being a mom is pretty much the only identity I have left.  I used to have hobbies, interests and pastimes. I had dreams and set goals for myself. I dreamt of taking a photography class. Now – I am pretty much just trying to get through each day without forgetting something imperative.  It brings to question:  Who am I? What do I like to do?  What places do I want to visit?  I don't think I know anymore.  If you asked me to describe myself, I wouldn't know how to besides being a mom and my occupation. However, those are things I do, and should not be who I am.  Life as I know it reminds me of the Dunkin Donuts commercial from many moons ago where Fred the Baker's life revolves around, well… donuts.  Kind of like a Stepford Mom whose day revolves 100% around her child's needs – when not addressing the needs of her students at work. How boring is that?
If you can not view the video click here, or copy and paste this URL into your browser: http://www.youtube.com/watch?v=XyZtMfMWONI
On January 5th, Poppy challenged us to do something for ourselves every day for 21 days.  I thought it was a GREAT idea.  Yes!!!!  I was in – definitely gonna do it.  Ummmm – here we are 10 days later.  Can you guess how many days I have even stopped to think about the challenge? You got it: zilch.
So, with this very public blog, I am giving myself a new challenge – and expect you all to hold me to it.  I am going to try to figure out what makes me tick.  What do I like to do?  How should I spend my spare (ha ha) time?  Are my former self's interests the same as my current self's?  In TMR world, I can potentially be (God willing) the first empty-nester of the group.  Then what? Will I have an identity if it does not include having to be the end-all, be-all for my daughter?  Truthfully, right now I wouldn't , and that has gotta change.  After all, my nickname is "Saint," not "Martyr."  As much as I hate to say it, I would bet my next paycheck (that I desperately need) that I am not alone in this.  How many of you feel the same exact way?  How many others have lost their identity while trying to recover their children? Who else wants to try to remember who they are?  Join me. Please.  I know this will not happen overnight, so am going to give myself the next year to explore and discover.  My first blog of 2014 will be an introduction to the new me.  Even though I am tempted to delete that last sentence because it gave me a mini panic attack to write (seriously), I am going to hold myself to it and hope you do too.  Let's be complete individuals so our children can do the same.
Now, back to January, 1967… "<Groan>  but Saint, we finally had you off football"… one of the heroes of the game, Max McGee, was reportedly just a hungover back-up with little chance of playing when he entered the locker room that morning.  By the end of the day, due to an injury to Boyd Dowler, he had caught seven passes for 138 yards and two touchdowns.  In his previous 14 games, he had only caught four passes for 91 yards.  If you ask me, Max just reminds us that we should NEVER count our kids out.  One day they are the underdog, the next day they are the star.
~ Love, Saint
For more blogs by Saint click here.