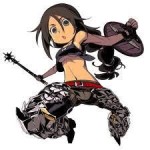 There was a viral video going around a few months ago about the negative effects of the Common Core curriculum currently being pushed in schools across the country.  There was an educator featured on that video chastising the administration for implementing such ridiculous standards, and creating huge amounts of stress and anxiety for the students.
During the last part of her testimony, she said one statement that brought the crowd to their feet with raucous cheers.  She stated simply, "You've awoken the Mommies, and now you're in trouble."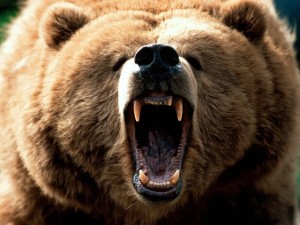 That statement really resonated with me.  It's not just about pushing an education agenda that parents don't agree with. The truth of the matter is, moms and dads are waking up.  Every day, more and more parents are witnessing an epidemic firsthand.  Children are being diagnosed with neurologic disorders at an alarming rate — autism, epilepsy, and dyslexia to name a few.  Parents are left with more questions than answers when they visit their pediatrician's office.
The concerns of the parents have been ignored for too long, but not anymore. The tide is getting stronger.  Our voices are getting louder.  We are demanding answers.  We will not accept the brushing aside of our concerns with the "need for more studies" or "it's simply genetic."  The evidence is becoming too big to ignore.
Did you hear that CDC?  Would you like me to repeat that for you FDA?  Did you really think that you could keep hiding behind your bogus studies and corporate greed, and we wouldn't notice that, because of your callous disregard, our children are suffering?  Did you really think it was possible to keep hiding all of the damage you've been doing and just sweep it under the rug, and we would accept your findings that there is no link between vaccines and autism, epilepsy or developmental delays when clearly there is?
Mothers don't lose their brain cells all of a sudden when we give birth.  We don't become mindless dolts whose only function is handing out juice boxes and scheduling playdates.  We are Thinkers.  Yes, we are Thinkers.  We question; we learn; we demand answers instead of just accepting the status quo.  We will exhaust all possibilities for our children.  We network with other moms and dads and share our experiences.  We travel to different states seeking out the best doctors and therapies for our kids.  We call upon the knowledge of the mothers who have been fighting this fight for decades and never had a platform until now.
There's a shift happening and the charge is being led by us, the Moms and Dads.  We're smart, dedicated, and above all else we love our children.  And not just OUR children, we want ALL kids to succeed.  We want ALL parents to have the tools they need to be successful parents.  We want solutions, not more BS studies that point the finger at everything but the real truth.
It's exciting to see a change in mindsight by parents of typical children as well.  The special needs community has been quite vocal for years because we've lived it.  It's wonderful to see new moms with healthy kids are now joining the trenches.  A few years ago, I would read articles about the potential causes of autism and the correlation between vaccines and developmental delays.  Back then, about 80% of the comments were pro-vaccine and pro-pharma.  Fast forward to 2014, and the landscape is very different.  The support for vaccines and pharmaceutical medications has dropped dramatically. For every comment supportive of the CDC's current vaccine schedule, there are 3 or 4 in opposition.  People are becoming distrustful of the medical community.  People aren't running to the doctor when they get sick. They're educating themselves on natural remedies.  They're rejecting the conventional healthcare paradigm that has long been ingrained in our society.  People are taking charge of their own health and wellness.  Mothers are at the forefront of the medical marijuana issue, trying to get legislation passed in order for those that need it to be able to have access to it.  We're demanding our food be grown organically and clean, and not genetically modified.  Support for local farmers is increasing every day with a rejection of mass produced factory farms.
Knowledge is power.  We've been misled long enough.  We're tired of profits over people.  We're no longer going to sit idly by and wait for our government leaders to effect change.  We are leading the charge and our voices are only getting louder and our numbers are getting stronger.
Did you hear that CDC and FDA?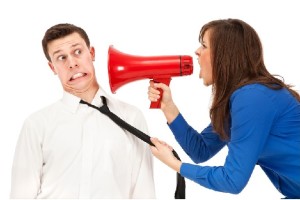 You've awoken the Mommies, and now you're in trouble.
To read more blogs by Savage, Click Here.
~ Savage