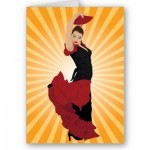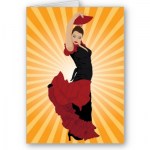 A photo was reposted several times on Facebook a few weeks ago.  It was of an empty park bench and had this question posted with it, "If you could sit here with anyone from the past or present for one hour, who would it be?"  I immediately thought of my Grama, who was affectionately called Mamacita by my dad.  I loved Grama so much.  Having passed away in 1997, she never knew my children as my oldest wasn't born until four years later.  Not a day goes by that I don't miss Grama.
Every day as different friends posted that park bench photo, I turned away.  I didn't want to see that empty bench knowing that the only person I wanted to sit with wasn't alive.  It hurt too much.  The more the picture circulated though, as much as I tried to look away, I began to think of something else.
I wasn't thinking about people I miss but ideas I missed out on.  Some of those ideas have to do with my children and about the choices I've made for them.  Other ideas were about me and the confidence I lacked as a young mother.  Several of those ideas have already been shared here on TMR already, like Mountain Mama's How I Gave My Son Autism post and with Blaze's recent post about the cause of her son's autism.  But some ideas have yet to be discussed.  So, today, with your help, I'd like to bring those ideas closer to the surface.  Plus, they'll help me with a long-term project I am working on.
We can almost all agree that something caused our child's autism.  Be it genetics, overuse of antibiotics, vaccines, anesthesia or other theories, our children were affected by outside influences not typically seen in previous generations.  Through sharing our own stories publicly, many of us learned that we were not alone in finding help for our children.  In discovering each other, and by becoming very vocal, we've slowly made an impression on others.  Hoping to skirt the issues we and our children have, some people have heeded our advice.  They now know to read, to research, to ask questions and to never forget to think.  I'm glad for that, but I wonder if we can go a step further.
Here's where you come in.
Get out a pen and some paper.  Take a deep breath, and answer the following questions:
If you could do it over again, what would you tell yourself to do?  If you saw those red flags waving, the ones you so easily can recognize now, what would you say to alert yourself?  What books or blogs would you demand that you read?  What would you insist on doing (or not doing) during your prenatal timeframe and during your child's early development?  What sort of lifestyle or environmental changes would you make?  Who would you warn yourself about?  Finally, if you could change just one thing, what would it be?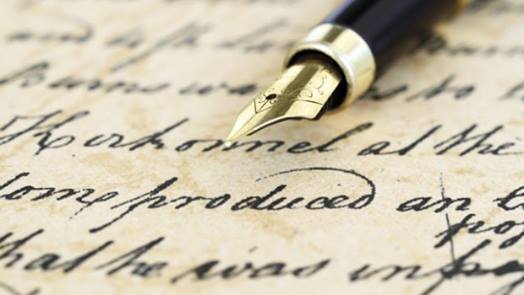 Now, imagine it isn't for yourself that you wrote those answers.  Imagine that a young mom is reading those answers.  Maybe she's pregnant.  Maybe she already has a child, but that child is showing early signs of something, something you and I know can lead to an autism diagnosis.  Think about those moms.  What are the things you'd want to tell those moms?  They need our stories so that they can create healthier outcomes for their children.  Those moms are listening to what we're saying.  They are reading what we're writing.  Knowing that, imagine you're sitting with that mom on a park bench.   You have her attention and unlimited time.  What else would you add to your answers that you've just written down?
If my Grama was alive today and we could sit on that park bench together, I wonder what she'd say about my son's issues.  Would today's childhood epidemics shock her as they do me?  Would she appreciate why I long to return to simpler times, to the era when she grew up?
I'm sure my Grama would be one of my biggest supporters as family meant the world to her as it does to me.  Today, my family extends beyond those whom I'm related to.  It reaches into other homes and across the world.  I joined them when I asked myself what I'd do differently.
Those answers gave me direction.  The ones you wrote can be a guide to someone too.  They may be the support for someone who hasn't found her way yet.  They may be a lifeline, the one that no one thought or knew to toss us.  Don't keep those answers to yourself.  Share them with someone.  Jot them down, and send them to me, too.  In sharing them, know that together we are protecting someone from following too closely on the same path we took with our children.
In our efforts, I'm hoping that the moms and dads who hear us will take a much different path than we did.  I'm hoping they do that with confidence and that they never have to ask themselves, "If I could do it over . . . "
~ Mamacita
If you would like to send your answers to the questions posed, please email Mamacita at [email protected].
For more by Mamacita, click here.