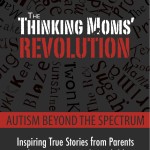 Demonstration to Stop NYC-only forced shots
Tuesday, Dec. 10, New York City Hall
A demonstration and press conference will be held on Tuesday, December 10 at City Hall in New York City to protest the attempt by Mayor Michael Bloomberg, in his last few days in office, to ram through a proposal that would make annual flu shots and a pneumococcal (Prevnar) shot mandatory for children to attend pre-school or daycare in New York City. These children would be the only citizens in the State of New York required to get a flu shot. The NYC Board of Health will consider this policy at a meeting on December 11. They will rubberstamp whatever Bloomberg wants.
Please come to the demonstration, especially if your family will be affected directly by the new rules. Bring friends, family and signs (no sticks on signs due to security rules).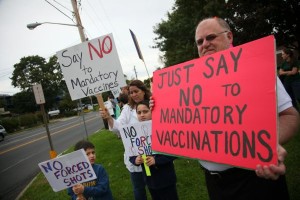 Gather at New York City Hall, (at the Manhattan end of the Brooklyn Bridge) at 11 AM. Press conference at noon.
Bloomberg will no longer be the Mayor on January 1, so New Yorkers please call Mayor-Elect and NYC Public Advocate Bill de Blasio today and let him know politely that you want him to repeal this policy as soon as he comes into office.
Here is Mayor-Elect de Blasio's number at the NYC Public Advocate office:
(212) 669-7200
And New Yorkers please click  to send an email to Mayor-Elect de Blasio asking him to oppose the new shots.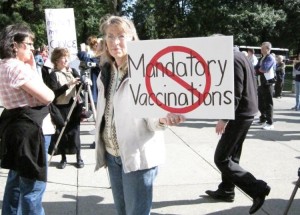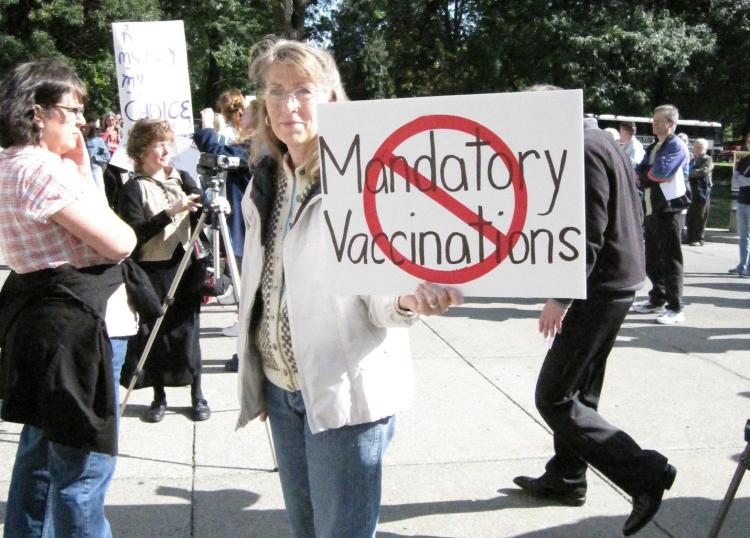 This last act of the ultimate exponent of the Nanny State completely tramples on the rights of parents to make healthcare decisions for their children. It is unclear whether Mayor Bloomberg even has the authority under law to impose mandatory vaccines.
And a great many small children will be exposed to unsafe levels of mercury in the flu shots. More than half of the flu shots available in the United States contain mercury. Mercury containing flu shots have been banned in most of the developed world, but not the United States. It is illegal, however, to give a child younger than three, or a pregnant woman, a mercury-containing flu shot in the state of New York.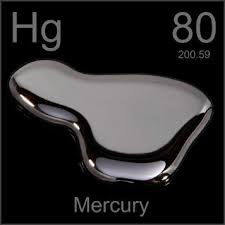 Mercury is one of the most powerful neurotoxins known and the quantity in flu shots is far in excess of federal standards for full-grown adults, much less small children. According to the CDC, the median 36-month old American child weighs 32 pounds. Giving that child a typical mercury-containing flu shot with 25 micrograms of mercury exceeds the maximum exposure level for an ADULT set by the Food and Drug Administration by 1719%! The child's body after giving the flu shot would qualify as toxic waste under EPA regulations!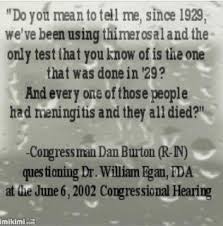 Flu shots are highly ineffective at reducing cases of flu, and there is no solid evidence that they reduce flu incidence in children 3-6.
Pneumococcal shots have been shown to be marginally effective and have a long list of known injuries. And they have never been shown to be cost effective.
This is an unnecessary, potentially dangerous, and expensive policy. We think parents should make medical decisions for their children, not politically-appointed boards answerable to nobody but the soon-to-be-departed Mayor.
Please share this message with friends and family and please share on Facebook and other social networks.
Directions to New York City Hall:
By Subway:#4, #5, #6 trains to City Hall/Brooklyn Bridge;#2, #3 trains to Park PlaceW, R trains to City Hall; C, A trains to Chambers Street, By Bus:M15 to City Hall/Park Row
Driving Directions to City Hall:
From the East Side: take the FDR Drive to the Manhattan Civic Center Exit
From the West Side: take the West Side Highway to Chambers Street Exit
Please note: No Parking is available at City Hall.
~ John Gilmore
Autism Action Network