Wow!  The first day of middle school!  So exciting for everyone.  We are writing to tell you a little about our son Patrick, who is in your child's class this year.
You will not be told anything about our son by school staff.  Federal law (HIPAA) prevents school personnel from divulging any diagnoses of any children that have been placed in your child's classroom.  So, because we realize you may hear your child speak about our son, or you might notice his differences yourself, in the spirit of inclusion and understanding, we want to tell you a little bit about him and his diagnosis of autism.
If you are not familiar with autism by now, we are actually a little surprised, with the incidence in our children's age group (11-12 years old) being 1 in 88 kids (editor's note:  This blog originally ran two years ago.  The incidence for 12-year-old children in 2014 was 1 in 68) .  That being said, "if you've met one person with autism, you've met one person with autism" so we're going to keep typing . . .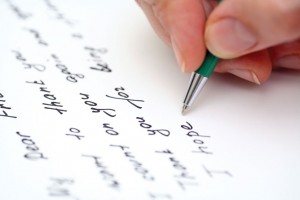 We want to backtrack and tell you why we decided to write this letter, the first time we've done something like this in the history of Patrick's schooling.  About a month ago, while flying home from an autism conference, we sat next to a young man who was clearly a college student in our town.  We had heard that this particular college employs counselors dedicated to students on the autism spectrum, so after a little small talk about the size and temperature of the plane, we asked him if he knew if this was true and if he had met any of these students with autism.  As it turned out, this student had an interesting story.  He had been paired with a student with autism his junior year, and they were placed in an apartment-style dormitory.  He shared with us that he regretted the way that it turned out, but that he had had to go to the school and ask to be moved from this apartment.  The young man with autism could not/would not clean or cook for himself.  He often was frustrated and aggressive.  He once had a meltdown because he did not know how to mail a package.  Our seatmate had become his caretaker, not a fair position for a busy college student.  As we talked, it hit us: wow, something as simple as mailing a package was a huge issue.  We asked our new friend to think: how do we know how to mail a package?  Did a teacher or parent sit us down at some point and demonstrate step-by-step how to do this?  The answer is probably not.  And it hit us, it's going to take a large amount of attention to seemingly very mundane life skills to get Patrick through life.  To make sure he becomes a taxpayer instead of a tax user. We also realized how unfair it was that this student had been put in this position. Where were the parents?  How was he so clearly set up to fail?  As Patrick's parents, we feel we're responsible.  So we have hired a behaviorist (with the help of a state waiver) who thinks up things that we haven't thought to teach Patrick.  Things like how to order food for himself, pack his own belongings for the beach or pool or trip, and to be responsible for getting those things home again, how to deal with anxiety of not wanting to play like the other kids, or share like the other kids, how to read personal cues and listen well to others.  So why are we telling you all of this, you ask?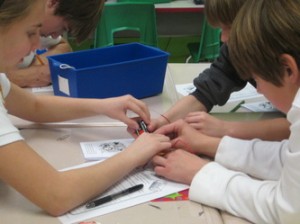 Because, we can't do this alone.  We need your help.  If your child says, "Patrick is annoying", then maybe you can say, "Patrick got sick when he was little and needs your help to catch up on the things he missed out on learning."  If your child says, "I don't understand why Patrick does the things he does," then say "We need to support our classmates: what if it were YOU that needed extra help?  Wouldn't you want others to help YOU?"  We're not asking that you take Patrick on as a project. We are hoping that your child can be a part of our solution by being aware and positive. The biggest thing we're asking is for understanding, and as it is with kids, we believe the rest will fall into place.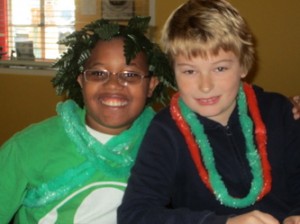 We will be the first to admit that this is not stuff we would have thought up if Patrick were not in our life.  The "different" kids in our schools were stuffed away in a corner, and, if you happened to walk by, you might steal a glance, but that's about all the exposure we got back then.  No one integrated these children so that we could learn that they are people, too.  Our generation is at a disadvantage when it comes to these issues. We can imagine that if we had only typical children and one said to me, "A boy in class is so weird/annoying," we would have said, "Well, stay away from him!" and left it at that without another thought!
But in today's world, children like Patrick are everywhere!  We ask you to please help us to help Patrick by talking this through with your kids or, if it would help, include us in this conversation.  Patrick and many kids like him are very funny and loving, and someday Patrick even might help your kid in math or computers!  😉  We look forward to our year.  We invite any questions or discussions you might like to share.  Feel free to contact us, and thank you so much for your time and consideration!
Sincerely,
Patrick's Parents
~ Blaze
For more by Blaze, click here.