Every day new studies are being published.  Most are very valuable and rife with information that can change the lives of people around the world.  However, I am dumbfounded by the number of utterly useless studies that manage to get funded and published.  Take for example this whole website of needless studies here.  Do we really need a study to prove that big breasts will beget bigger tips at restaurants?!  It doesn't take a genius to figure that out!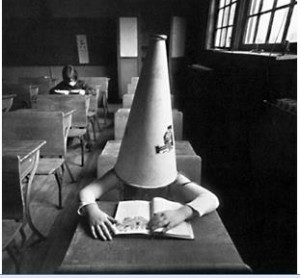 As much as the big boobs = big tips study annoys me, there are others that annoy me even more, because they are done by organizations that should know better.  Take for example the studies that ascribe the cause of autism to mothers' weight problems. Or better yet, the studies that blame 'older' fathers for causing autism. If weight and age aren't enough, there are a plethora of studies that say genetics are the culprit.  If there isn't a way to blame the parents directly, just beat around the bush and blame it on their faulty, unfortunate genes.  These studies profess to be all about working so hard to finally find the cause of autism, yet all they really do is deflect attention and blame away from more legitimate and likely causes.  Additionally and even more infuriatingly, these studies are used to silence parents and discount our experiences.  If I am solely responsible for my son's autism, then I do not have a reason to question Big Pharma or my doctor, right? If I do not question my doctor or Big Pharma, then it is unlikely that anything is ever going to change and the light will never be shined on the real causes of autism.
Our stories are the most important things we have to share, for it is our stories that will bring about change.  Without our stories, we are just another face in the crowd. Without my story, my son is just another sick child to visit the clinic.  Yet he is really nothing like the other five kids with strep throat who might have come to the clinic that day.  While there may have been other kids who weren't thrilled about getting their throats swabbed, it is unlikely that their mothers had to use their full weight to restrain them while simultaneously immobilizing their head so the doctor could even perform the swab.  Although I am careful to inform the doctor about my son's autism and sensory processing disorder beforehand, it means nothing.  The doctor ignores what I say and by doing so he invalidates my son's experience. He does not recognize or attend to my son's unique needs. What would it mean if he did recognize his needs and injuries? And what ever happened to "do no harm?"
"When parents have their claims dismissed, out of hand…they create frustration, resentment and distrust."(Wakefield, Andrew.  Callous Disregard: Autism and Vaccines – The Truth Behind a Tragedy. Page 85.  Skyhorse, 2010.)
The consistent resistance I have experienced in regard to my son's special needs and the biomedical treatments we use to heal his sick body confounds me. Despite countless families reporting success using the GFCF diet, our original pediatrician quickly shelved it as unproven and unnecessary.  With a heavy sigh and shrug, he said it was a clean diet "so it couldn't hurt," but he would refer us to a nutritionist just the same.  When I brought up my concerns about vaccinations, he recommended that I read Paul Offit's book, The False Prophets of Autism. This doctor viewed my questions and concerns as both uneducated and hysterical.  Rather than engage in a mutual conversation with me, he dismissed me with a book recommendation written out of arrogance and anger.  This was my last visit to this pediatrician's office.  Without a doubt, that experience birthed "frustration, resentment and distrust."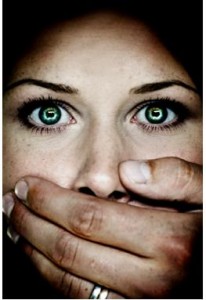 I regularly sit in disbelief at how our experiences are belittled and pushed aside. It is the parents who consistently research the most effective ways to treat our children's conditions. We read the available research, scour countless blogs and websites, talk to innumerable professionals and families, but yet we are regarded as uneducated and ignorant.  When will our experiences finally count?  When will it become apparent that these are not fictional stories, but rather the authentic realities that we live every single day?  There is a clear pattern, and it simply cannot be ignored any longer. Our voices can only be silenced for so long before the volume becomes so loud that people will have to listen.  Never stop telling your story. Never doubt the importance and validity of your story.  The patterns will emerge producing undeniable proof of the real causes of autism, and at that time all of these useless studies aimed at keeping our focus on the periphery will finally fade into the distant background where they belong.  The truth will boldly emerge, coming into sharp focus to be seen by all.
"So, what were we to make of these stories?  From modern medicine's classical roots, pattern recognition has been a fundamental part of good medical practice and essential in the detection and description of new disease syndromes…Genius is not required, but skilled, unbiased attention to the history and clinical findings is. " (Wakefield, Andrew.  Callous Disregard: Autism and Vaccines – The Truth Behind a Tragedy.  Page 41.  Skyhorse, 2010.)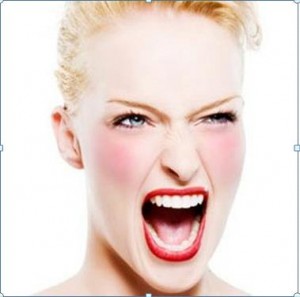 Behind the Lens,
Shutterbug
Shutterbug is a mom to three beautiful children, the oldest of whom is diagnosed with autism and sensory processing disorder. While still learning to navigate her way through the world of autism, she has become a thinking mom. Shutterbug has a set of twins: her son is an adventure seeking three year old, while her daughter is a princess with an undiagnosed case of sassiness. Coffee, writing and a good pedicure make Shutterbug happy. To visit her personal blog click here
To read more blogs by Featured Guests, click HERE