January 13, 2016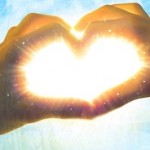 Yesterday, the Interagency Autism Coordinating Committee met for only the second time since September of 2014. The IACC is the closest thing the federal government has to oversight on the exploding incidence of autism. Unfortunately, though the committee was originally authorized in 2000, it has made very little progress and virtually nothing has changed. Autism rates are still skyrocketing (to the tune of 25-30% increase every two years), no new treatments have been found, no best practices have emerged for existing treatments of either autism itself or the co-occurring medical conditions, no cohesive national policy has been established to deal with the problem of wandering or training law enforcement personnel and first responders to deal with the oncoming tsunami of autistic adults, and no overall understanding of the concept of recovery has been explored. As to what causes autism, the previous long-term Chair of the Committee, Dr. Thomas Insel, was still very recently answering, "We just don't know." Insel was also clearly taken by surprise when an NIH-funded study recently proved that recovery does indeed happen sometimes, something this community has been telling him for years. TMR has been frustrated with the lack of action and in 2014 joined the Autism Policy Reform Coalition in order to have a more direct influence on federal autism policy. Yesterday, we reported the first major success in that direction, $26 million awarded to the NIEHS in order to study the environmental factors in the etiology of autism (if you have not yet sent an email to NIEHS Director Linda Birnbaum, please do!).  Also in 2014, TMR President Megan Davenhall promised that we would keep after the IACC until it is producing the kind of change that the IACC was purportedly designed to produce. This is her written testimony for yesterday's meeting.
Again. Again the written comments will come into the IACC's hands asking for help. I hope that they will not fall on deaf ears, yet again. As you read this I ask that you try to imagine it all from a parent perspective. I assume many of you are parents, maybe even the parent of a child with autism. Please, read on with a parent's heart.
Many, many parents of children with autism have walked into your meetings, stood before you, and begged for you to do the work. They have pleaded with you to take on the challenge of REALLY looking into what is causing the continually rising autism numbers. We have written letters, poured our hearts out to you and given you our testimonials about what has happened to our children. Our babies are sick. They need medical help. They wander away and drown. They are self-injurious. They have bowel disease. They suffer from seizure disorders. Some cannot speak. Some cannot use the toilet. More and more children are joining the ranks with every passing year.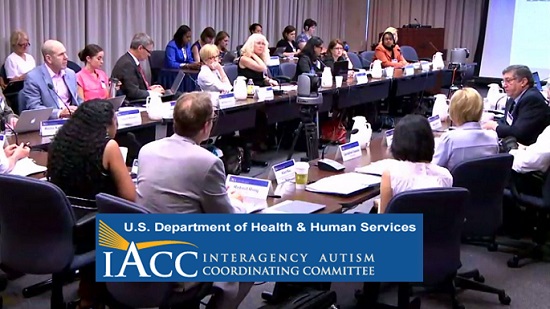 And we love them. We love them with every fiber of our beings and ounce of our souls and seek only to find answers. We want relief for them. We want to take away their suffering so they can blossom and grow and lead a happy life free from physical illness and pain.
We have asked you to help us. Parents every year ask you to help us find answers for our children and to try to prevent this from happening to other children. We have shared that some of our children went in for their well visits healthy and days later lost skills, sometimes even the ability to communicate. Parents have seen their children react to the well-baby schedule of vaccines or the overprescribed list of antibiotics and we have shared the stories of our children so that others may be helped. But you have not heard us.
I believed that perhaps there would be progress when the committee dedicated a meeting to discussing co-occurring conditions a few years ago. Bowel disease, seizures, OCD, and many other conditions were discussed. It was the first time I ever heard anyone from the committee utter the phrase, "parents know their children best." I was hopeful. But there has been no progress. No follow-up. Nothing has been done.
Today, you need to open your eyes to the reality that there are two VERY different types of autism. Yes, there are high-functioning individuals who manage to do well in school, hold down jobs, and develop relationships with others. Often we hear from these individuals that people like myself want to "cure" autism. To get rid of it. Take away part of who they are. This could not be further from the truth. Those of us who seek answers and treatments do so because our children have the other type of autism. The one that no one likes to discuss or acknowledge. The autism where a child screams in pain, scratches his skin down to the bone because he can't live with the eczema all over his body, or lies on the floor seizing multiple times a day. Are you still reading with a parent's heart?
Answer this then: Would we be doing our job as parents if we didn't work all day, every day to figure out how to free our children from these physical burdens? WOULD WE BE HUMAN IF WE DIDN'T WANT TO STOP THIS FROM HAPPENING TO ANOTHER CHILD?
Sunshine's September 2014 testimony
If we didn't love our children so fiercely, we would not be asking AGAIN . . . HELP US. You have a moral obligation to do so. You can't pretend we don't exist, that our children's injuries didn't happen, or that all autism is the same. You must address the autism that no one wants to talk about. You need to address the hundreds of wandering deaths that occur every year. You must talk about the health outcomes of our children under our current medical system.
This is the root of the problem. Heal the co-occurring conditions and you have taken a HUGE step forward. I only hope that you will hear us.
Respectfully,
Megan Davenhall
President of The Thinking Moms' Revolution
~ Sunshine
For more by Sunshine, click here.