February 15, 2019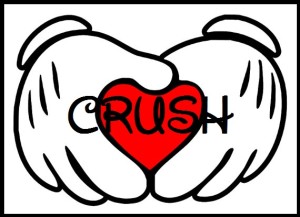 I am normally a pretty chill person when it comes to the whole "anti-vaxxers" nonsense. I've spent so many years in this conversation that most of the nasty articles and vile comments and heartache just roll right off me. I get that those folks do not get it. Whether it's ignorance, unwillingness to listen and think, fear, or hearing  so much crazy over the years they just go along with it, I don't know, and most days I don't care.
But sometimes, it is just too much.
So, from now on, let me make very clear that I have a child who was harmed by a vaccine.
It destroyed her body and her childhood. She is nearing adult age, and we have worked tirelessly to undo or manage all the issues that came from my willingness to "trust" that the science was there and vaccines were safe, as we were told.
For the last fifteen years I have read hundreds of books, both pro and anti and in the middle. I have earned a number of certificates from top universities on the subjects of vaccines, trials, environment and health. I have been a part of over 200 online or webinar-type classes, ranging from autoimmune disorders and autism to brain abnormalities and genetics.
I have attended numerous medical conferences and spoken about or taught classes on epigenetics, biomedical approaches in health, and caring for special needs children. I have volunteered for numerous organizations. I have no idea how many families I have sat with over the years discussing these topics, but my guess would be in the thousands.
I have watched my daughter lose the ability to speak, watched her go through seizures, dealt with the damage to multiple body systems, and had her brain scanned, genes tested, and panels done many, many times.
I have held a screaming child for sixteen hours a day and faced the choice to institutionalize her. I have prayed for answers and doctors and science and, hell, even politicians to help (or at least listen!).
I know what it's like to be called to school every day, to have to cook every meal from scratch, to hold my child down so they don't hurt themselves.
I can explain mitochondrial disorders, enzymes, and inflammation and name every ingredient in a vaccine in my sleep. I can rattle off the history of vaccines and tell you the problems in recruiting for trials and the failures to address reporting of adverse events or true informed consent.
I have every medical journal bookmarked and my browser set to notify me of anything relevant so that I don't miss something that may help another family—and I read them. Over and over. And no, I don't have a "Google degree" or get my information from shady websites; I get my information from the same sources that your health organizations, scientists, and doctors use.
I don't sell anything, I don't profit from anyone, and, no, the government isn't paying for a damned thing. We can't sue anyone, we had to fight for medical insurance for years, have been denied life insurance still to this day, and have had to change schools multiple times in my daughter's short little life. Every day is a challenge for her. While other teens are contemplating their futures, mine would be happy with a friend.
My worry these days is not about the media calling me crazy or a conspiracy theorist or someone who wants their kid to get diseases. Nope. My worry is whether my child will live if she is subjected to another vaccine when it nearly destroyed her the last time.
My worry is that the venom that is coming from the same people who are supposed to love, protect, educate, legislate, and care for our kids leaks into her ears and she believes the horrible things said about her or us.
My fear is not measles; it is hatred.
It's family that is fine with sacrificing my daughter's life for some bullshit fifty cases of measles in a population of millions and millions. It's the lawmakers that can't be bothered to hear all of us screaming we aren't "anti-vaxxers"; we are parents of children already harmed. It's the friends who talk iron lungs and ignore our kids who are seizing and fighting to breathe every day—sometimes literally hundreds of times a day. It's the adults who haven't had a vaccine since they were children  yelling about how I am "putting others at risk" and it's all about "protecting the vulnerable"—but can't seem to comprehend that "the vulnerable" include our kids.
It's those who preach kindness and compassion and then go into attack mode as soon as media tells them to. It's the churches who hide behind money instead of standing on their beliefs. And, of course, it's the media who won't dare give you the facts, because pharma pay their bills, no matter how many people it hurts.
These are the things I fear.
I get it. Our kids were the sacrifice. Nobody said thank you or sorry, and nobody is here to help us after the damage is done. Nobody will even acknowledge we exist. Instead of offering love and acceptance, we take those who sadly lost so much and make them the bad guys. We bully them, torture them, accuse them of spreading disease, threaten their kids, remove their educations, label them, destroy their careers, exclude them from everything, take away their medical care, lock them in closets, make sure their family and friends disown them as opposed to supporting them.
And, when all else fails, we will mandate the very thing that has no liability and will kill them.
So the next time you post one of those ridiculous articles or some nasty meme, I am going to take it that you would also feel it appropriate to spit on a soldier's grave, to mock those with cancer, to kill someone who is disabled, to mandate peanut butter be fed to those with nut allergies, to debate how someone's loved one died, to require everyone with an illness to be treated with an experimental drug, to remove all liability from your car manufacturers, and allow the government to make all your medical choices, right?
No? That sound a little crazy? So does not understanding that my child has endured enough. ENOUGH.
I don't care what you have to say about my decisions, but I do care if your hatred will kill my kid.
Now if you want to have a real discussion, we, the parents of the vaccine injured, have been asking for that for years.
~ Crush