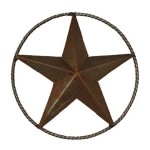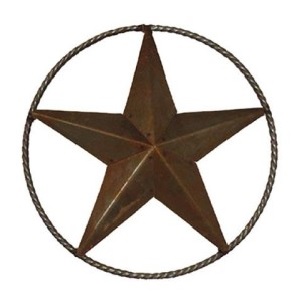 First and foremost, we are moms.  
Moms that have witnessed ongoing vaccine injury in our children.
Moms that belong to a growing community of affected families.
Moms that have listened to the recorded admissions of CDC scientist and whistleblower Dr. William Thompson.
Moms that have read the accompanying evidence that substantiates his revelations.
And now . . .
We are pissed off moms with a very specific agenda.
Neither of us has any experience in government or politics. Neither of us aspires to do anything with our lives beyond caring for our children, protecting them in every reasonable way we can, and preventing further damage. Neither of us has expendable funds or the backing of well-known organizations either. We are truly just moms, first and foremost. The only exception is that we are now pissed off moms and have clear evidence what we believed to be true, absolutely is.
We're sure this description seems familiar and that you can easily relate. And from what we have learned this past week, we now know that you can also easily do your part to make sure that your concerns are heard on a local, state and national level. Doing your part as an advocate for your child and political constituent is not only one of your many jobs as a parent, it is also your job as an American citizen. The process lends itself to those who are vocal and indignant, and we believe now is the time to stand up and be heard.
With little to gain and nothing to lose, we began contacting a couple of elected officials, simply asking for their time so that we could inform them of Dr. Thompson's allegations. As the whistleblower situation develops and more documents continue to be uncovered, less media attention is paid to the issue, which signaled to us that we needed to ramp up our efforts, expanding our outreach to other lawmakers from Texas (our home state), including both senators, and inform anyone along the way who was willing to listen. What started as constituents communicating with those elected to represent them evolved into what many would consider to be a mission impossible.
Acknowledging that we voluntarily carried the weight of thousands of parents on our shoulders, we collected names of staffers and scheduled appointments in Washington, DC. Dragging fifty-pound suitcases loaded with informational packets printed and organized by us, we left the unusually warm temperatures of Austin, TX, and embarked on a life-changing journey of advocacy and activism, during which we were regularly schooled on the basics of government and bureaucracy.
In total, we were granted a dozen or so meetings, mostly within the Texas delegate, some with the politicians themselves. We cannot stress enough that these meetings happened organically, with the exception of one Congressman and one Senator. We had absolutely no pre-existing connections to these offices. These meetings were, for the most part, just the result of cold-calling or emailing the DC offices, beginning with the scheduler and being persistent yet flexible with follow-up contacts. But a little luck a lot of prayer and some sheer coincidence played huge roles in our journey once we arrived in the bitter cold of DC.
The first full day was supposed to begin with "Texas Tuesday," basically an opportunity to enjoy free coffee and get a photo with Senator Ted Cruz (R-TX). But when we woke up and turned on the news that morning, we were greeted with the sudden revelation that there would be a Senate hearing related to vaccines that day. We frantically googled for more information and were dumbstruck to find out that these proceedings were happening just a short walk from Texas Tuesday and in the same building as our second scheduled meeting. As one of us is inclined to often say, "there are no accidents."
After a brief talk with Senator Cruz, during which he was hastily informed of not only the CDC whistleblower but also state efforts to restrict vaccine choice rights, we ran to the hearing and bulldozed our way to the second row for an up-close assault on our character and knowledge. We furiously jotted down choice quotes while we watched in absolute horror. What was reported to be a "full committee hearing" by the Senate Committee on Health, Education, Labor and Pensions that was planned "in advance" of the recent measles outbreak was actually a well-orchestrated dog and pony show intended to misdirect blame away from the CDC and onto parents like us. The CDC expert (Rear Admiral Dr. Anne Schuchat) repeatedly contradicted herself and denied vaccine risks and failures. No matter, a majority of the few senators who did attend gave her an unequivocal pass. Our deep disgust at the senators' continual rhetoric "vaccines are 100% safe" was quickly becoming obvious enough to elicit the concerned looks of press photographers, one of whom was distracted to the point of almost breaking with his routine and turning the camera on us. While Senator Elizabeth Warren (D-MA) threw loaded questions at Schuchat that were clearly intended to exempt vaccines from her typical scrutiny of Big Pharma and place her undoubtedly on the side of universally mandated vaccinations, we were suddenly tapped on the shoulder, being invited to an interview for Central American TV. Having been insulted and appalled enough for a lifetime, we decided it was time to spare ourselves the agony of the hearing's second panel of testimony. (Editor's note: Yesterday we posted a Top 10 Lied Told at the Vaccine-Preventable Diseases Hearing.)
The petite, kind woman from TeleSur TV allowed us an open platform to discuss why we were in DC and what we felt about the hearings. As we were finishing up our five minutes of Spanish language network "fame", dumb luck struck again. We turned to head to our next appointment, only to find Dr. Schuchat – champion of the US recommended vaccine schedule and scapegoater extraordinaire – standing right in front of us. Now was our chance to vocalize our distaste with the CDC in general and her testimony in particular, and we took it. Fortunately, the TeleSur crew captured it all on film (unfortunately, they were unable to get audio due to broken equipment). We asked her why there was no balance in the CDC's public statements about vaccines, why she failed to even mention VAERS and the NVICP, and questioned her claim that vaccines have saved U.S. taxpayers $1.4 trillion in healthcare-related costs when even Thomas Insel of the NIH conceded that 70% of autistic children will require lifetime care and services at the average cost of $3.2 million each. She looked at us with a face dripping with pity and lacking in true empathy. Her response was condescending and inadequate: "It must be very difficult for you." She was then rushed off by her staff, using the persistent camera crew as an excuse.
Needless to say, we walked away shaken, but we promptly regained our footing and felt a renewed sense of responsibility. Our trip to DC had just become even more important.
Thankfully, the remainder of that first day brought much promise. We sat with staffers for Senator Ted Cruz, Representative Randy Weber (R-TX), Representative John Carter (R-TX) and Senator John Cornyn (R-TX). Most listened with concern and interest while we detailed the CDC fraud and described its implications. They pledged their dedication to government accountability and support for personal liberties. Some walked in with little understanding of vaccine risks and the need for further independent research. Nearly none had ever heard of the National Vaccine Injury Compensation Program. Obviously, they know plenty now. All in all, we found people to be very receptive and willing to provide us some guidance on whom to approach going forward since an investigation and a hearing are the goals.
We ended our day by doing unscheduled "drop-ins" at offices of various senators. Our attitude was one of "the worst they can do is say no," so we made it our job to make contact with Senators Warren, Barbara Boxer (D-CA) and Pat Roberts (R-KS) who seem to believe that vaccines ought to be considered protected products, while our human right to bodily autonomy ought to be considered a privilege. Always the activists, we made sure to sign their official guest books with choice words of wisdom like "vaccines cause autism," "#CDCwhistleblower," and "protect parental rights." We felt accomplished and limped back to the hotel (side note: bring comfortable shoes and be strategic about your schedule; walking from one side of Capitol Hill to the other and back again is a CHORE).
As though the universe felt the need to remind us of our size and instill in us more humility, the second day started with repeated blows to our optimism. First, we were told that jurisdiction issues dictated that the House Committee on Science, Space and Technology would have to hand this matter off to either the Committee on Energy and Commerce or Committee on Oversight and Governmental Reform. This was one of many times that we were kicking ourselves for being so ignorant of the processes and rules which impact how our government functions (if only we had paid more attention in high school government class). Having been under the impression that the Science Committee would cover the hearings, we specifically chose many representatives with a presence on that committee when scheduling appointments. Suddenly, we had less than 36 hours to switch our direction completely . . . not an easy task!
Next up was Representative Michael McCaul's (R-TX) office where we were treated to a brief and painfully pointless meeting with a staffer. He literally seemed as though he was on the verge of falling asleep during our appointment. With much to accomplish and little time to waste, we politely ended our ten-minute torture session. Representative Dr. Michael Burgess (R-TX) followed on the schedule and since we were told he would be particularly interested in the CDC due to his medical background, we felt our time would be much better spent with someone more receptive to our information. Dr. Burgess was also identified as a key member to approach because he sits on both the Science and Energy and Commerce Committees, so we expected some promising direction. Although his staffer listened patiently to our schpiel about the CDC whistleblower, she was cautious about moving forward right now due to measles mania. While she seemed to understand the significance of our request for hearings, she kept referring back to the need for physicians to educate patients. Yes, this does provide for informed consent, but only if the physicians are truly informed themselves. If all they know is what was hammered home at that hearing – that vaccines are safe and have NOTHING to do with autism – then what qualifies them to educate anyone? Unfortunately, she was unable to really grasp this concept.
Then, a scheduling mix-up delivered another blow to our confidence. Eager to shake Representative Bill Posey's (R-FL) hand and personally thank him for his brave efforts to advocate for our community, we were disappointed to learn that wasn't going to happen. We had been unexpectedly rescheduled to the next day with no guarantee of seeing Posey himself. We were defeated, feeling cut off at the knees. So it was almost too much to show up at Senator Rand Paul's (R-KY) office and learn that we were being bumped from Paul's schedule to accommodate another group. We would, however, meet with his staffer. Expecting the worst, we entered the conference room and were met with a young woman who had truly done her research. She referenced the risk to African-American males that was originally found in the CDC study and knew plenty about not only vaccine risks, but the NVICP as well. She also acknowledged the deliberate language used by Senator Warren in the hearing in Senator Paul's absence (he is also a member of the HELP Committee). Warren had used Paul's own wording (plucked from an earlier interview during which he voiced support for vaccine choice) about vaccines triggering "mental disorders" against him in order to separate herself from those who question vaccines, therefore supporting CDC lies. Paul's staffer went on to describe Paul's concerns about the lack of answers when it comes to the causes of autism and his desire to ensure that government funds do not get earmarked toward duplicative and useless research. She herself went to great lengths to educate herself about autism in the run up to the 2014 CARES Bill Reauthorization, complaining that she was unable to find many informational documentaries about the realities of autism (she now has a DVD copy of "Who Killed Alex Spourdalakis?"). A great sense of relief and hope washed over us as Senator Paul came in between meetings to greet us and take a photo.
It had been a rough day, emotionally and physically, but there was still a reason to be optimistic.
Our third and final day found us not only attending previously scheduled meetings, but also bombarding various offices to drop off informational packets and make sure as many people know about the CDC whistleblower as possible. Senator Marco Rubio (R-FL), Representatives Darrell Issa (R-CA), Fred Upton (R-MI and Chairman of the House Committee on Energy and Commerce), Tim Murphy (R-PA and Chairman of Energy and Commerce's Subcommittee on Oversight), Justin Amash (R-MI), Joe Barton (R-TX), and Pete Olson (R-TX) now have the evidence in their hands and we need to hold them accountable for proceeding on this issue. We also descended upon the office of Representative Adam Schiff (D-CA) to leave information because we had been informed that he was planning to introduce the "Vaccines Save Lives" resolution, the language of which dismisses any evidence that vaccines cause "life-threatening or disabling diseases." Needless to say, this man deserves further education about #CDCwhistleblower.
In yet another stroke of dumb luck, we ran into Representative Lamar Smith (R-TX), who was on the receiving end of the #MeetMichelle social media campaign. He listened to us rush through the details of the CDC whistleblower story and told us he was late for a meeting with another constituent who wanted to talk to him about protecting religious exemptions, and that the two of them were then headed to Senator Orrin Hatch's (R-UT) office to discuss attempts to federally mandate vaccines. He assured us that he supports our efforts, both to hold the CDC accountable and to uphold parental choice. Relieved, we looked at the clock and literally ran to our appointment, heels and all.
Our first official visit was to Representative Judge Ted Poe's (R-TX) office. While we waited in his small lobby area for the staffer to call us back, Judge Poe himself came through and introduced himself. He promised to return to talk to us after completing an interview. His staffer was noticeably disturbed by what we had to say and asked for even more information. Judge Poe soon joined us and shook his head in disappointment as we informed him of proposed legislation to eliminate exemptions in Texas and of the CDC whistleblower. More than once he said, "I just have a huge problem with the government deciding what goes into our bodies." YES! He then talked about how he isn't afraid of the pursuit of truth or potential negative publicity from standing up for government accountability. DOUBLE YES!! A true thinker at the Capitol!

We then met with Representative Louis Gohmert (R-TX) who sat with us for over 90 minutes . . . something we thought was unheard of, generally. A close friend to Representative Posey, he had obviously already listened to the recordings of Dr. Thompson and educated himself on the issue. He pledged his help, but warned us that the issue and vaccine safety proponents will continue to be disregarded, especially in the media, until we find a way to ease people into it. He was coming from a place of experience and concern, as someone who often has the "crazy" label slapped on him by reporters. What struck us most was his sincere surprise when he heard us talk about recovery. He had never heard of a child recovering from autism, and that revelation led him to advise us to continue sharing stories of kids healing, because if they get better then that means it's treatable, which in turn means it's preventable and ultimately means there is a CAUSE or CAUSES. Any logical person, he argued, would make the connection and want to delve deeper. He even went so far as to suggest that hearings be held to talk about the possibility of recovery from autism. That is huge. HUGE.
From there, we headed to the office of Representative Roger Williams (R-TX). Having previously met with his regional staff in Austin, we had each received a letter from him in January acknowledging the existence of "vaccine related autism." Williams was obviously in a rush (bells were going off throughout the building to alert representatives of a vote happening at that moment), but took the time to visit with us, take a photo, and get our meeting transferred to the appropriate staff member. We were again schooled, by this staffer, about the inner workings of government and given realistic expectations about how and when things might happen.
We capped off our Capitol Hill mission with a meeting at Representative Posey's office. The tables were turned during this appointment and we were the ones asking the questions. We were given upfront and honest answers by the two people in his office who are the most knowledgeable about Dr. Thompson. We were also asked to share these answers with the community so that everyone understands that Posey remains "committed to this until the CDC has information on [the health outcomes of] vaccinated versus unvaccinated, or they do a study." They explained that after the CDC whistleblower story broke in late August 2014, the government was basically "frozen" due to election season being followed by holidays and a lame duck session. This is now a new Congress, however, and the first six weeks of 2015 have involved committee placements, office assignments, votes, and some confirmations. So, while it may seem as though this is moving at a snail's pace, the reality is that it is moving as quickly as can be expected under the circumstances. Current representatives essentially have two years to make sure their pet projects get attention and Posey's personal commitment is to the whistleblower story and hearings. Right now, they are working on finding the right committee to conduct the investigation. Once that is done, it is a matter of convincing committee members to take it on.
This is where our community members can take on a powerful and prominent role. By voicing your desire to have investigations into CDC misconduct, we can ensure that Congress makes this a top priority. Posey's office asks that we also respect Dr. Thompson's efforts to come forward and protect the very delicate relationship that now exists between him and our government. The focus needs to be on our children, our stories, our truth – NOT digging for juicy gossip or trying to publish unfounded rumors or baseless claims. What drives this process more than anything at this stage are the voices of constituents. Your responsibility is to make the calls, write the emails, show up to the local appointments in your Representative's district with your children, tell your personal stories, and let them know we aren't going away or giving up.
Our hope is that telling you this story of our trip to DC illustrates how simple this process can be. What we have done here is not unique and is very doable for everyone around the country. All you need to do is pick up a phone and tell your elected official that you care about this issue. We also hope that we did right by this community and did everyone proud. We felt a great sense of duty to represent how deeply disappointing the response from these federal agencies to the growing autism epidemic has been, and to properly verbalize the extent of everyone's frustration and fear.
Please do not allow this to fade into oblivion. We owe it to our children and future generations of children to act NOW.
~ Michelle Taff Schneider (Lone Star) and Jeanna Reed
For more by Lone Star, click here.
Michelle Taff Schneider (Lone Star) is a long, not-so-tall Texan with brass balls and a strong will. It's true about everything being bigger in Texas, including her attitude and her heart.
Jeanna Reed is the co-founder of the 501 (c)3 non-profit Autism Is Medical, the Public Relations Coordinator for Autism Media Channel, and the mother of three sons, one of whom suffered severe adverse reactions to his vaccine schedule. She is committed to education, advocacy, research and activism to help balance a system which has become adversarial to those who promote vaccine safety.