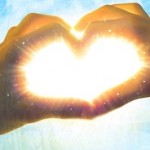 The news can be pretty grim. I read about another mom who murdered her kids yesterday. The DC Navy Yard shooting was all over the news. Depressing. So I am going to turn this around and offer up a challenge to you all to go ahead and change the way you think about everything. Up for it? Grab a cup of coffee and keep reading . . .
I recently picked up a book called E-Squared: 9 Do-it-Yourself Energy Experiments That Prove Your Thoughts Create Your Reality, by Pam Grout. I am not even sure why I bought it. A friend posted
about the book and since it was only $1.99 on Kindle, I went for it. Thought I'd read it whenever I got a chance.
Well, I started reading it that day and loved it. I won't bore you with too many details here, but the gist of the book is this: You create your reality by what you think. That's right, your thoughts determine your life. So, basically, if you are constantly in a state of negative thinking, negative things will happen. If you are determined to make something happen and focus your thoughts on it, it will become reality.
Frankly, the Thinking Moms book is the perfect example of this happening. How many people out there would have thought that 24 people who are all extremely different (seriously, we are a motley crew) who only met online could come together, write a book, get it published and start a non-profit? Well, 24 people out there totally believed it and lo and behold . . . TMR was born.
Pam Grout challenges her readers to try nine experiments that prove there is an infinite field of energy out there connecting us all, and all things on earth, and that each and every one of us can tap into this energy field whenever we want. As you can imagine, I was excited to start these little experiments. I will give you an example of one. In experiment two, you are asked to spend 24 hours looking for specific things, first a certain color car. The next day something different, like yellow butterflies. The premise is that we only pay attention to the things that we are conditioned to pay attention to and that there is much more out there in the world that we miss. The author suggests searching for sunset beige cars, but I had no clue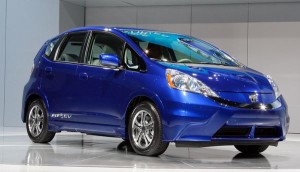 what color that car was so I thought I would pick a really challenging color. Electric blue. I ran over to Staples to pick up the last of the school supplies and I saw 30 electric blue cars round trip. THIRTY.
Reading this book has been very eye opening. Even when I wasn't realizing it I let negative thoughts cloud much of what I did every day. I bet that this is the case for most of us. How often do you find yourself thinking,
"Ugh, look at this traffic. I'll never get to (fill in the blank) on time."
"I hate shopping because I look fat in everything."
"We can never take the vacation we really want because it is too expensive."
"I hate my curly hair; I wish it was straight."
"My house is always such a mess; I am a terrible housekeeper."
"I'm overweight because I am so busy with the kids I don't have time to workout or take care of myself."
OK, so these are little things, but adding them up leads to a whole lot of negative thinking. Negative thinking that helps shape and create a negative reality. Grout claims that "We stalk negativity." From page 13 of my kindle version:
"What do we study? Disease, problems, disasters of the past. What do we prepare for? Emergencies. We love to sink our teeth into problems and ask, "What's Wrong?"
It is true. Turn on the news for 10 minutes. Disaster and negativity at every turn, sandwiched between drug commercials claiming to help with all the horrible diseases we have. We are programmed to be negative. But we don't have to be. By simply changing the way we think about things and training our thoughts, the world becomes full of limitless possibilities.
Now, on to the challenge. My challenge to you is to read this book. And to try a few of the experiments if you feel up to it. And if you are thinking, Okay, Sunshine . . . I have zero time to read anything (see how negative you are???), I am asking only that you do experiment nine. Here goes . . . for two days you need to actively look for good and beauty in the world. Keep track of things like someone holding the door for others at the grocery store. Children hugging. Laughter. Your kid giving you a flower. A smile from the Starbucks dude. Random acts of kindness. They are everywhere. There is so much kindness, love and beauty and we need to retrain ourselves to see it and feel it and BE it. Can you imagine how things would be if we were ALL out there searching for the good in humanity? What a world this would be.
If you are having trouble viewing this video click here or copy and paste this URL into your browser: http://www.youtube.com/watch?v=m5TwT69i1lU
Now go on, get moving with your day and find some goodness out there. You WILL find it if you look.
~ Sunshine
For more blogs by Sunshine click here.