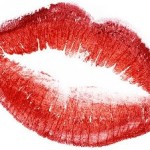 You may remember from my last post that I am on a new journey, please read A New Journey.  I am researching the brain's role in the causation of and recovery from common childhood illnesses.   It is taking me places…provoking new thoughts and ways of thinking.  As I am walking this new path, I find myself contemplating where I've been.  How my views of Autism and childhood illness have evolved over time.
I remember back to the early days.  The Traditional Medicine days.  Those days when the diagnosis was brand new.  The child psychologist had shared with me that my child has Autism.  "It is an incurable neurological disease that has its roots in genetics.  You can do speech, occupational, physical, ABA therapies and they may help a little.  No one recovers from Autism.  As he gets older, he may need SSRI's to regulate his mood."  That's it.  That's all I got from her.  Basically, something is wrong neurologically.  Something is wrong with his brain.  Sorry, there's nothing you can do about it.  Nothing.
I didn't stay long in the Traditional Medicine view of Autism.  I discovered the GFCF diet and I never looked back.  It was the beginning of my Functional Healing view of Autism.  I began to look at symptoms with an effort to discern functionally what was happening inside his body, medically.   I studied the intertwined nature of the digestive and immune systems.  How the state of systemic inflammation, disordered metabolism, chronic cellular toxicity, and pathogen imbalance manifests itself in a variety of different physical, mental and behavioral challenges.  I would do my best impression of Jane Goodall, closely studying him.  His behavior gave clues to what is not right inside him.  Medically.  Functionally.
In this Functional Healing view of Autism and childhood illnesses, there is a constant battle.  A constant battle for balance.  The yeast beast will rear its' ugly head with night wakings, goofy laughter and frothy poop.  We bomb the yeast beast with our current antifungal protocol-of-choice.  We'll have a few days of peace and then BAM!  Here comes bacteria.  Rage. Anger.  A big, bloated belly.  That's bacteria in our house.  We hit it with the then-current favorite natural antibacterial.  Peace ensues for a few days until the full moon where I'll see a very good impression of a werewolf.  Parasites.  Damn.
And so it goes.  We pound down the current offender du jour like a gopher in the 'bang the gopher' game at Chuck E Cheeses until another gopher head pops up.  We pull metals.  We detox.   We kill pathogens of all kinds.  Given enough time, enough detox, enough immune system support we can get to managed recovery.   That place where we are practically NT, held together by supplements, forever in fear of another gopher.
This new path is giving me a new point of view.  Functional Neurology.  This concept takes pieces from both Traditional Medicine and Functional Healing, adds in a greater understanding of the brain's causative role in childhood illnesses.  The practical application Functional Neurology is a process where you stimulate the weak parts of the brain while supporting nutritional deficits, eliminating stress-causing foods, and reduce toxin exposure.  In doing so, you are increasing activity in the lower-functioning parts of the brain to form new neurological pathways.  The result of which is the melting away of not only the 'neurological' symptoms but also the digestive and immune issues as well.  It gives us a path toward lasting, permanent recovery.
To really 'get it' that childhood illnesses maybe –just maybe – BEGIN in the brain, it helps to go back to sophomore biology.  Remember the parasympathetic nervous system?  That's the part of the brain that controls involuntary bodily functions.  The stuff that we don't have to think about but our body does anyway.  Breathing.  Digestion.  And yes, fighting off pathogens….our immune system is controlled by the brain.  Once you 'get it' that your brain controls your digestive and immune systems, then it doesn't seem so improbable that the chronic constipation, gut permeability, nutritional deficiencies and various immune dysfunctions including autoimmune issues could be caused by brain dysfunction.  It may be possible that the brain imbalances cause the digestive and immune issues that are the common thread in Autism.  It is possible that these brain-created digestive and immune problems create inflammation which in turn creates additional neurological symptoms and makes everything worse.  And if these problems BEGIN in the brain, then in the brain is where they'll likely END.
What do you mean by that, Sugah?
I mean that you can battle yeast, bacteria, parasites, and other pathogens; you can take all the supplements in the world; you can take all the probiotics under the sun, but until you fix the imbalance in your brain function, those problems and your child's illness will never really go away.
So here I am with my antifungal in one hand, antibacterial in the other, sipping my kefir through a straw.  Pondering the various brain training/re-wiring options.
My journey continues……
~~Sugah!
MUAH
P.S.  Thank you so much to all those who left comments on my last blog post.  This process and your comments are life changing.  xoxoxox
To read more blogs by Sugah, Click Here.