May 23, 2018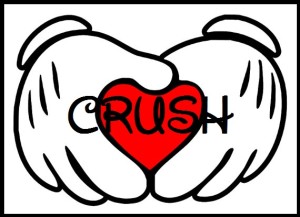 The people who say autism can't be caused by vaccines are the same ones who admit vaccines can cause the damage to the body that results in the exact same behaviors used to diagnose autism. It's word games. That's it.

[In acknowledging Hannah's injuries, the government said vaccines aggravated an unknown mitochondrial disorder Hannah had which didn't 'cause' her autism, but 'resulted' in it.]1
They will forever stand on their ridiculous podiums swearing vaccines can't cause autism knowing that their only option to regain credibility at this point is to attempt to crucify the parents who hold medical records in their hands showing the truth.
They have no choice. They are in too deep. There are so many of us now that to admit a problem would be catastrophic to all their lies and their pocketbooks. It went too far. They could have stopped this train so many years ago, but instead of seeking real answers and helping these families through this mess, they opted to deny, deny, deny.
Tick tock.
Now the world understands that–as more years goes by, autism steals more and more of our children, and the vaccine schedule mounts without pause–Jenny McCarthy and Andrew Wakefield weren't the problem. The scapegoat has to be those dang crazy parents who can't understand the science. But then the world was told that those crazy anti-vaxxers were actually the most educated, held higher degrees, served in medicine and
[For example, Opel et al. found that parents with higher levels of education were nearly four times as likely to be concerned about the safety of vaccine than those from lower education levels.31 Similarly, Smith et al. found that refusal of all childhood vaccines was more common among college educated parents than those with lower levels of education.]2
science and had more years of study in this arena than most pediatricians. and these parents were alarmed and speaking out. And all of a sudden those medical records they had of their sweet babies before and after vaccines held more clout and people listened.
Tick tock.
And, poof, measles and mumps were headlines. Because even the media ran out of steam trying to blame refrigerator moms, desperate parents trying to blame anything, and celebrities. All that's left is to scream fire–when there is no fire–and hope nobody notices the truth. They know that the general public doesn't follow the Merck lawsuits on mumps vaccine efficacy or know who William Thompson is. They can bank on people being more scared of measles than of autism.
Well maybe . . . until those people realize that autism isn't just The Good Doctor, and for many actually means seizures, drowning, banging heads into walls, screaming for days on end, constant sickness, no ability to communicate, abuse and half the life expectancy of a typical child. Then there might be a problem. Because we all know someone with autism now, don't we? We know that our grandbabies are facing that 1 in 2 statistic. We know that cute and quirky isn't the totality of autism reality. We know that NO amount of rearranging data makes this slow down. We know that side stepping cause by hoping people buy into genetics hasn't worked, and Dad's old sperm and Mom's love of pills never quite took hold. What's left?
Tick tock.
Autism is symptoms, symptoms of a disastrous system that got so far out of hand that nobody wants to be in charge because they know the truth. The truth is in the science. It's in the inserts. It's in the genetic tests. It's in the eyes of the children who can no longer make eye contact. It's in our medical records.
It's in your classroom and on your playground.
It's undeniable, no matter how many ways it's spun. No matter how many word games are played: Vaccines can and do cause autism. And it's not just in some anymore; it's in many.
Tick tock.
~ Crush
For more by Crush, click here. 
---
Quotation sources:
"Family to Receive $1.5M+ in First-Ever Vaccine-Autism Court Award," CBS News.https://www.cbsnews.com/news/family-to-receive-15m-plus-in-first-ever-vaccine-autism-court-award/

"The Rise (and Fall?) of Parental Vaccine Hesitancy," Human Vaccines and Immunotherapeutics, August 1, 2013. https://www.ncbi.nlm.nih.gov/pmc/articles/PMC3906278/