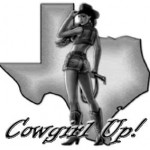 I'm at a loss.  I really don't know what to say.  Truth be told, I didn't think this day would come.    I'm a bit shocked actually.
You see, I'm a person with a lot of big ideas.  I can see the end result.  I envision scenarios and various ways things can play out. I can imagine the impossible.  But can I follow through?   Can I actually make them happen?   Can I create beyond the dream and bring one of my grand ideas to life?    Can I put my money where my mouth is?   Well, let's just say my track record on follow through isn't great.     And that's why I'm confused and perplexed and quite frankly – stunned.
Autism One. 2011. We were nursing our after dinner drinks at a long table in the hotel restaurant.   There must have been ten of us maybe?
We had met online in a Facebook group for clients of a well-known homeopath.   We had developed friendships and gotten to know each other in that group.  When the group ceased to exist, we started a private group of our own for strictly social purpose.  We had grown close and were excited to meet up at Autism One that year. We were going to meet some of our best friends for the very first time.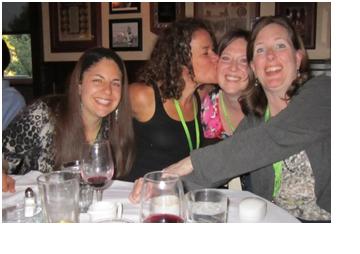 There's some discrepancy about where and when I first said the word "book". I remember it being at a dinner party at the hotel restaurant. Goddess remembers me saying it at the Unity Mixer. It's turning into TMR's very own version of an urban legend and we may never know what actually happened. Too much alcohol and too little sleep have rendered three or four different versions of when and how the idea for the book actually birthed itself. But regardless of specifics, the one thing we all agree on is that I said it and Goddess ran with it.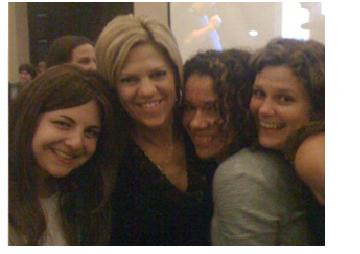 Now, if I had said "book" to just anyone, that would have been the end of it.  Thinking Moms Revolution would not exist.   My thought would have died right there.   The Facebook group would have dissolved after the inevitable drama that ensued in the months that followed, and you my reader, would be doing something else with your time right now.    Why?   Because I do not follow through.  I do not make things happen. It's not in my nature to be a world changer.   I simply like to think about it.   But I didn't say it to just anyone.   I said it to Goddess.   I had given her that nickname months before I uttered the magical "B" word.  I have a habit of creating nicknames for people I like, and everyone in our circle had one.  Her face lit up.   "That's a great idea" she said,  "let's do it". Uhmmm yeah.  Right.  My skepticism kicked in almost immediately.   I didn't let on though.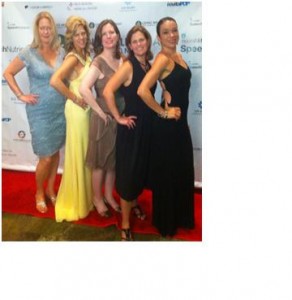 In the months that followed, I voiced support for the project, but did little to actually help bring it to fruition.   I watched from the sidelines as Goddess rallied the troops. Some of our group signed on immediately.  Others bowed out.  I flip flopped. The idea of writing a chapter seemed daunting and I hate work.  I was fascinated by how many of my friends were on board with the project.   Could others truly be that optimistic? It confused me. I was on the fence.   I didn't know how to commit to a project I didn't actually believe could happen.   None of my ideas ever happen.  How could this one possibly be any different? But Godess was determined.   I could see it in her eyes. I could feel it in her spirit.  She was going to do this.  Others fed off her determination and persistence.   Chapters were written, edited and re-edited.  They were moving forward and I was dragging my feet.
Then they started a blog. I would say "we started a blog", but I wasn't a part of the action. I was still watching from the sidelines trying to figure out what to make of it all.  Next thing I knew, Thinking Moms Revolution was born.  I didn't know what to think.   Would anyone read it?   Would anyone care what my friends or I had to say?  The answer was definitely yes.   The Autism community identified with us. They wanted to hear from us. We were parents just like everyone else and we were saying what people wanted to say themselves.    I was blown away.    This thing was really happening.   For the first time, I was able to commit to the vision.   It wasn't just a good idea any more.   My friends were taking action and I was a part of it.   I didn't care if the book ever happened or not.   All I knew is I was a part of something big, and I was excited.   We were regular parents just hanging out at dinner one night, and now we were changing the world.   We were giving others a voice.   We were making a difference.   I don't think I've ever done that before.
So here we are.   TMR announced yesterday that the book will be released Spring 2013.   You can pre-order it right this very minute on Amazon, Barnes & Nobles and other online retailers.  It happened.   We did it.  Well actually – they did it.     Goddess lead the way.   Princess designed the cover.   Professor and Mamacita did a lot of editing.  Snap and Sunshine served in leadership roles.   Prima and Princess and Dragon Slayer handled marketing.   Blaze took care of merchandise sales.   I could sit here and list every member of TMR and tell you how each person contributed to all of this.   I could go on and on about how they took action and made something happen.  Me?  I had an idea.   It was just an idea.   It was an idea Ididn't even believe in.    And now?  It's a reality.
It's a tangible real thing that you can purchase on Amazon for $17.95.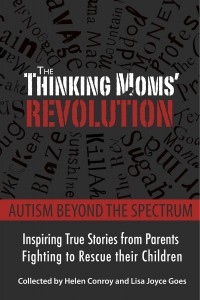 I'm humbled.
TMR is more than just a collection of stories or a blog or a book or a t-shirt.   TMR is hope.   TMR is proof that optimism and vision are stronger and more powerful than skepticism and doubt.  TMR is action and faith and strength in the face of criticism and controversy and impossibility.   So when people tell us we can't do anything for our children, when we hear we have to accept things as they are, when the world demands we lose sight of our vision and let our big ideas die,  remember – we're Thinkers.   We're a part of something bigger.   We're part of a Revolution.   We can take action and we can change the world.   Together, we can do anything.
So ask yourself… what's the big idea?
~ Tex
To read more blogs by Tex, Click Here.