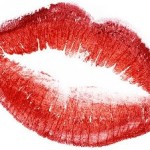 Hey! Sugah here! Come hang out with me and let's share a laugh. Take a short intermission from our regularly scheduled thought-provoking, insightful and often poignant blog posts concerning autism and other childhood developmental disease prevention and recovery. On occasion it's okay to be downright silly. At that time, I'm your gal.
You see a few weeks back I created a downright silly video for my TMR sisters and Count. I never intended it for a blog, but my girls have insisted we share it. However, in order to really 'get' all of it you'll need to read a little back story.
So bear with me.
As parents dealing with autism and other childhood developmental diseases, we (all us THINKERs) deal with some incredibly heavy issues and challenging life experiences. I, Sugah, occasionally need to distract myself with humor so as not to lose my mind completely. One of the many distractions I use is My Drunk Kitchen. Here is one of my favorite clips.
If you are having trouble viewing this video, click here or copy and paste this url into your browser: 

http://youtu.be/vq7G-Q9ZwC0
For a bunch of autism moms who met on Facebook, I have to say the TMRs have grown to be a pretty tight-knit group. We laugh together, cry together, celebrate victories, solve problems; we dream big dreams of change and devise action plans to realize our goals. Because we are separated by long distances, much of how we help each other has evolved into creative support devices. Some of which are described below.
Goddess's Coconut Bra
Feast your eyes on the photograph below. You will notice our fearless leader, Goddess, in yellow adorned by her sacred coconut bra. This bra is endowed with special powers. It gives its wearer an extra spring in their step. It endows them with the kind of persuasive powers needed to talk budget-constrained school officials into adding an additional 20 hours of assistance to an already loaded IEP. All this and it simply looks haaawt. Goddess has been known to lend it out on occasion, but you must ask nicely!
Money's Fork
Money has a very long, sharp, extendable fork. She stands ready to proverbially 'poke' uncooperative insurance companies, service providers, or generally anybody who gives her friends a hard time. You may need Money's fork if you've gone to an IEP meeting having not borrowed Goddess's coconut bra.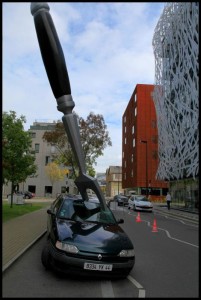 Mama Mac's Plane
Did you know that Mama Mac is actually Wonder Woman? She rocks big gold bracelets that deflect lies and BS, and a handy gold lasso for tethering when only a gold lasso will 'do.' Her best tool is her invisible plane. She is always there to lend a helping hand when in need. She'll rescue you out of a bad situation or she'll fly in reinforcements. If you were hanging out with TMR over the holidays, you'll remember Mountain Mama's Autism Carol where she tells my favorite story using Mama Mac's plane.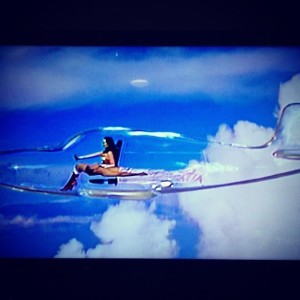 Sunshine's Emergency Rations
Sunshine has been known to carry 'in case of emergency' wine in the backseat pockets of her van. You just never know when you'll need it! When she is involved in Mama Mac's rescue missions in the invisible plane, you can count on her to bring her emergency wine rations. What's that saying? "A friend in need is a friend indeed!"
We are busy behind the scenes getting ready for the release of our book. Prima, our resident video producer, has asked us TMRs to submit videos answering various questions about how autism and other childhood developmental diseases have impacted our lives. The public relations team is busy putting together a professional media kit. Very exciting!
While creating a serious video at Prima's request to be included in the media kit, I was inspired by My Drunk Kitchen (see above) to create a book release promotional video that will most definitely NOT be included in the media kit. Please enjoy this three minute intermission.
WARNING: If you have skipped over the text above and scrolled down to watch the video, you will not understand it AT ALL and will assume it will be used as evidence in my commission to an insane asylum. So go back up and read!
If you are having trouble viewing this video, click here or copy and paste this url into your browser: http://www.youtube.com/watch?v=orTUXwDe0WQ
Love and Laughter,
~ Sugah
MUAH!
xoxoxo
P.S. BUY THE BOOK!!
For more blogs by Sugah click here.