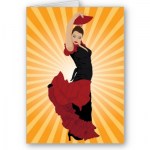 The New York City Board of Health recently approved a new regulation mandating that children under the age of five receive a flu shot.  "The rules will apply to kids from six months to four years and 11 months who attend daycare centers and school-based programs."  The regulation will go into effect January 2014 and affect approximately 150,000 children.
Parents have questioned the implications of this ruling, including what they should do if their child gets the vaccine and has an adverse reaction to it.  Some of those parents have reached out to the Thinking Moms for support.
While not all of our children have been vaccinated, many of the Thinking Moms' children have had some sort of vaccine reaction.  It's because of our children's experiences, and what we learned  afterward, that we want to share this post.  Here are some thoughts on what we'd do if it were our children's health on the line.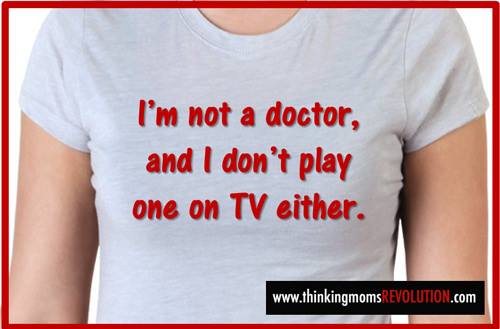 **Please remember, we are not doctors, nor do we play one on TV (or the internet!).  If you or your child are in need of medical attention, seek advice from a provider as soon as possible. 
If It Were Our Children's Health at Stake . . .

Where there's a law, there's sometimes an exemption.  So, if we had the choice to not get the flu vaccine because of our child's health or individual needs, we'd first research vaccine exemptions.  News sources say that NYC parents can "opt out" due to medical or religious reasons, implying that it's relatively easy.  In practice, however, that is anything but true. TMR's Professor will be writing more on that subject next week.
If Exemptions Were Not an Option . . .

If we could not get an exemption and had to instead prepare for a vaccination, we'd read the flu shot package insert, reread the Professor's blog  on this controversial vaccine and continue to do a buttload of research on vaccine safety and vaccine reactions, as well as how to detox from vaccines.
While doing all that reading, we'd also make sure that our children were at optimal health with nary a sniffle.  We'd do this because we know that the flu vaccine contains some highly toxic substances.  Our kids' immune systems need to be ready to handle them.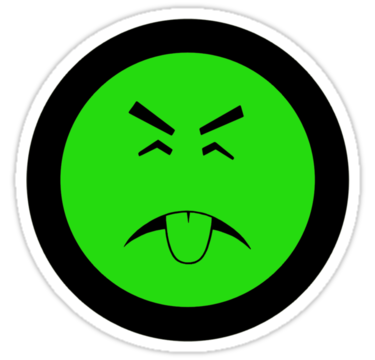 One flu vaccine, licensed for children aged 2-8, is  FluMist.  Its active ingredients are: four influenza virus strains that are weakened (A(H1N1), A(H3N2), B Yamagata lineage, and B Victoria lineage).
The inactive ingredients include: monosodium glutamate, gelatin, arginine, sucrose, dibasic potassium phosphate, monobasic potassium phosphate, and gentamicin.
Someone shared Dr. Russell Blaylock's helpful protocol for preparing for a forced vaccination.  Included in Dr. Blaycock's list of tips  are also suggestions for post vaccination.  More information can be gathered through Dr. Thomas Levy's article  as well. Knowing what to do prior to a vaccine is important.  So is knowing what to do after getting one.  With all those extra man-made substances swimming in our kids' bodies, we'd also be on the lookout for some of the extras known to come with vaccination:  side effects and adverse reactions.
Side Note . . .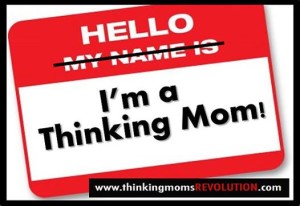 Interestingly, in getting this post ready to publish, we looked at the 13 flu shots that the FDA approved for the 2013-2014 to see what was currently on the market.  Of those 13 options, only two were approved for children as young as six months old (which is the age NYC mandates children to be vaccinated against the flu).  Pre-Thinking Mom days I would never know to look up a vaccine, let alone read the 20+ pages of its package insert.  Post-Thinking Mom days, I now know that if I had a six-month old, I'd insist on making sure my doctor used only what was approved for my child's age.
What Does a Vaccine Reaction Look Like?
It's important to recognize a vaccine reaction.  Vaccine reactions can be seen anywhere from immediately to weeks and months later, and even, as we are learning now, years later.  The CDC shares the following information on flu vaccine reactions.
"Inactivated Flu Vaccine:
Mild Problems 
soreness, redness, or swelling where the shot was given
hoarseness; sore, red or itchy eyes; cough
fever
aches
headache
itching
fatigue
If these problems occur, they usually begin soon after the shot and last 1 or 2 days.
Moderate Problems 
Young children who get inactivated flu vaccine and pneumococcal vaccine (PCV13) at the same time may be at increased risk for seizures caused by fever. Ask your doctor for more information. Tell your doctor if a child who is getting flu vaccine has ever had a seizure.
Severe Problems 
A severe allergic reaction could occur after any vaccine (estimated less than 1 in a million doses).
There is a small possibility that inactivated flu vaccine could be associated with Guillain-Barré Syndrome (GBS), no more than 1 or 2 cases per million people vaccinated. This is much lower than the risk of severe complications from flu, which can be prevented by flu vaccine.
Active (Live) Virus Flu Vaccine:
Mild Problems
Some children and adolescents 2-17 years of age have reported:
runny nose, nasal congestion or cough
fever
headache and muscle aches
wheezing
abdominal pain or occasional vomiting or diarrhea
Some adults 18-49 years of age have reported:
runny nose or nasal congestion
sore throat
cough, chills, tiredness/weakness
headache
Severe Problems
(A severe allergic reaction could occur after any vaccine (estimated less than 1 in a million doses)."
Of course, there are a host of other possible reactions, including encephalitis, seizures and paralysis.  Those do not appear to be specifically listed on the flu vaccine table injuries that are recognized by the Vaccine Injury Compensation Program (VICP) , but would be problems we Thinking Moms would absolutely consider to be severe.
Another severe reaction not posted on that CDC link above is death.  We know that death following a vaccination is possible and wonder why the CDC didn't choose to include that on that list.  Because we love to share here, and have learned so much from each other's experiences, we'd also encourage parents to read and reference the Vaccine Adverse Event Reporting System (VAERS) while keeping a watchful eye on their children post vaccination.
Now, if a vaccine reaction is detected, time is of the essence.  The steps we'd take if it were our child would be to immediately seek medical attention, stabilize the child, and then detox when they can handle it.  We'd also insist that the doctor report our child's vaccine reaction and demand a medical exemption from any further vaccinations.
All Clear
If your child receives a flu vaccine and is one of the lucky ones, dodging the vaccine injury bullet, we we will be thrilled. Truly.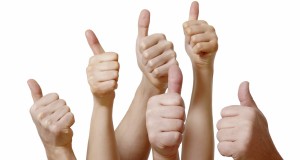 Not all of our children were so lucky, in fact, my son's flu shot was one of the ones that took his speech away almost nine years ago to the day.  That shot was also one of the ones that pushed him deeper into regression, a regression I am still trying to pull him out of.  With what I've learned since his vaccine reaction—and while managing all of the negative side effects, secondary illnesses and strain it's put on our family's lives—I hope to give other parents the scoop on vaccines that I never had.
For those in New York City who may be negatively affected by Bloomberg's latest, please know that we are hoping for the best.  Also know that we are here for you if, God forbid, you end up facing the worst.
~Mamacita
For more by Mamacita click here.