March 27, 2017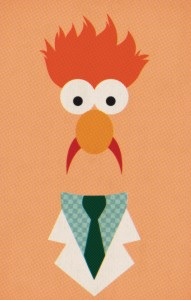 For the past five years here at Thinking Moms Revolution, we have written about PANDAS and PANS (here, here, here and here), but never quite like this.
Over the Christmas holiday, the PANS/PANDAS community was shaken by the news that a 13-year-old boy in Arkansas had died due to this condition. You may have just read that sentence and, like me, been struck with disbelief. How? Why? Others of you may have read that sentence and wondered what is PANS/PANDAS? And yet others of you who read it may have become paralyzed with fear and post-traumatic stress because your family is also living the nightmare of seeing your child suffer from this condition. As your heart bleeds for this family who just lost their son, you also are living in fear that you may also lose your child. No matter which group you are in, we ask you today to take a moment and share this blog with a friend, it may just save a child's life.
For those who are new to the table, PANDAS is an acronym for pediatric autoimmune neuropsychiatric disorders associated with streptococcal infections, and PANS is short for "pediatric acute-onset neuropsychiatric syndrome." According to the National Institute for Mental Health's website,
"A child may be diagnosed with PANDAS when:
Obsessive compulsive disorder (OCD) and/or tic disorders suddenly appear following a strep infection (such as strep throat or scarlet fever); or
The symptoms of OCD or tic symptoms suddenly become worse following a strep infection."
The symptoms are usually dramatic, happen "overnight and out of the blue," and can include motor and/or vocal tics, obsessions, and/or compulsions. In addition to these symptoms, "children may also become moody, irritable, experience anxiety attacks, or show concerns about separating from parents or loved ones."
The term PANDAS first appeared in the medical literature in 1996 and 1997 through case studies and government-funded research done at the National Institute of Mental Health by Dr. Susan Swedo and others (here and here). The term PANS was coined in 2012, also by Dr. Swedo, in her paper "From Research Subgroup to Clinical Syndrome: Modifying the PANDAS Criteria to diagnose PANS (Pediatric Acute-onset Neuropsychiatric Syndrome)."
The crucial difference between the two conditions is that PANDAS has a strep connection, and PANS can be triggered by either infectious or non-infectious triggers (environmental) as is stated in the paper: "PANS is postulated to be much broader than PANDAS and PITANDS, including not only disorders potentially associated with a preceding infection, but also acute-onset neuropsychiatric disorders without an apparent environmental precipitant or immune dysfunction."
Fast forward to today, 2017—over 20 years after the original mention of PANDAS by government-funded scientists in prestigious medical journals—parents of children exhibiting symptoms consistent with the PANDAS diagnostic criteria are still being told across the country that this condition is not real, that their child has autism or another psychiatric condition. And worst of all, many are being turned away from the proper treatment for the underlying root cause of their child's condition.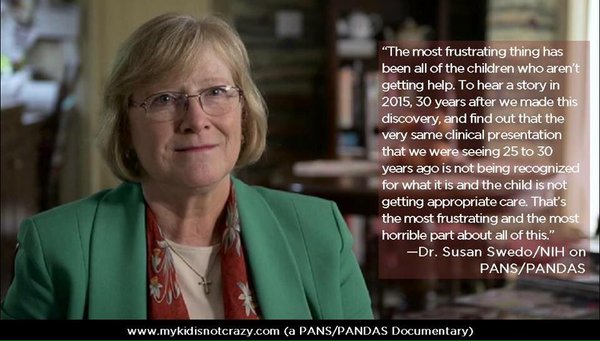 What should you do if you suspect your child has PANDAS or PANS? Mark your calendar and register TODAY for the Thinking Moms' Revolution's PANDAS conference on April 5, 2017. This FREE ONLINE conference is bringing together speakers, including physicians, from across the country to talk about PANDAS and what parents can do to get the help they need for their children who are suffering from this condition.
Our hearts and thoughts go out to the Wallace family for the loss of their son Max. It is our hope that this conference will help other families who may be in a similar situation to find help, information, hope, and healing for their children with PANDAS. Becky, Max's mom, had this to say about her son and how he lived life,
Max was a very happy child before he was sick. Very outgoing. Multitalented at every sport. Very smart. Made great grades. Biggest heart. Loved everyone and loved them well. We had a ministry in a lower income neighborhood and Max gave everything he had. He never had judgement or saw any difference in people socioeconomic or otherwise. He lived life like there was no tomorrow every day. Life was a party until he got sick. Hence love life to the max. He taught us so much about life. Not to worry or fear but embrace every day!
If you would like to learn more about the Wallace family's journey with their son Max, please watch this video.
If you would like to support the Wallace family in carrying out their son Max's legacy by increasing awareness and access to PANDAS testing, treatment, awareness, and education, you can donate directly to them here. (Please note, the family has specified that the money raised will not be going to funeral expenses or other personal expenses, but rather to the foundation they hope to build to help PANDAS families).
Helpful Resources:
Recent publications on PANDAS:
PANDAS Network
PANDAS/PANS Advocacy & Support
PANDAS Physicians Network
New England PANS PANDAS Association
Research Articles Listing
~ Beaker
For more by Beaker, click here.